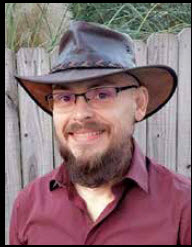 By: Benjamin Lawrence Bradley
A couple of Saturdays ago, I was honored to work alongside a dozen volunteers who answered the call to excavate a decades-old dumping ground in West Limestone. This area ran for 300 yards along a stretch of land, between the road and a creek, which was buried under more than a dozen car and tractor tires, all kinds of random garbage, and 760 lbs. of glass bottles.
An incredible total of 3720 lbs. of junk was removed by amazing individuals taking their responsibility for our environment seriously. How encouraging it is to see selfless dedication not only professed but demonstrated in an outward way. This is the core of who we are. This is the purpose and mission of KALB, to encourage volunteerism and lead the charge toward a cleaner more beautiful place to live.

It was truly heartening to see our friends in action, and now I am itching to get another crew together to do it all over again. The spirit and atmosphere that culminates around partaking in goodness cannot be replicated by any other means. Bringing people together for the common good is the foundation of social strengthening, community building, and communal happiness. The privilege to be a part of it is remarkable.
This cleanup would not have been possible without the dedication and hard work of Limestone County District 4 Commissioner LaDon Townsend. We are blessed with the opportunity to labor alongside our county and city leaders who demonstrate committed stewardship in the sacred trust of the offices to which they are elected. We are delighted to see our leaders go all-in to do things that have a consequential impact on our community for good.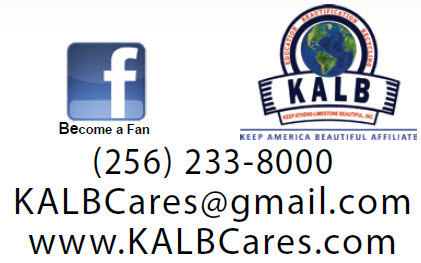 Thank you to our Environmental Warriors who came and took care of business. Taylor, Trevor, and Triston Russell, Scott and Doreen Medzi, James and Mary Cutting, Elayne Shelton, Gordon Niessen, TJ Johnson, and Tina Morrison. Volunteers such as yourselves are the backbone of Keep Athens-Limestone Beautiful. Thank you, thank you, thank you! We are looking forward to getting together and doing it again soon.We invite everyone young and old to join the ranks of volunteers who carry the mission and purpose of KALB forward. Join the Environmental Warriors! Send us an email at kalbcares@gmail.com, call us at the office at (256)233-8000, or stop in at 125 East St. in Athens, at the duck pond next to the old Gulf gas station. Let us know that you want to be a Warrior and we will add you to the roster to be sure that you always know when an opportunity to serve arises. We identify needs. We plan for solutions. We execute and accomplish. Clean, green, and beautiful. This is who we are.
By: Benjamin Lawrence Bradley
Executive Director, Keep Athens-Limestone Beautiful