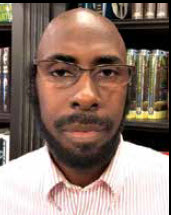 By: Eric Betts
Science tells us that an "attitude of gratitude" is a good health choice. Being more grateful more often makes us happier and more optimistic and more hopeful. Gratitude is not about ignoring the hardships, disappointments, and failures of life to simply focus on the metaphorical bright side. It is much different than the dynamics of positive thinking. It acknowledges the pain and suffering that one may experience but makes the choice that despite all the negativity that exists, to find ways to show appreciation. One may have had the negative experience of a house fire. While that is an extremely traumatic event, one can show appreciation for the outpouring of love from the community in the aftermath. One can show appreciation for the clothing donated, the cooked meals that were sent over, or for the family that welcomed them into their home while they sought for lodging.
Gratitude is often mistaken for being the same as thanksgiving, however, they are indeed different. Gratitude is an attitude or quality of being; it is a feeling that is expressed in practical ways. Indeed, it involves being thankful but does not need something good to happen beforehand in order to have gratitude. Gratitude is a mood or attitude, while thankfulness is a response to gifts and positive occurrences. Gratitude is the habit of being appreciative as it relates to one's feelings and disposition. It flows from the heart in natural and instinctive ways. The mind that is continually in a state of gratitude is sometimes a gift and learned behavior. It exists without expression but is truly gratified when the opportunity to express gratitude is given.
Having the natural mood or developing a heart of gratitude is not only personally beneficial, but also professionally.
Kevin Eikenberry is a leadership expert and the Chief Potential Officer of a consulting company that helps Clients reach their potential through a variety of training, consulting and speaking services. There are three points that Eikenberry makes that illustrates how gratitude helps in the area of professional growth.
First, he says that gratitude is important to growth because it attracts what we want. "The universal law of attraction says that we will attract into our life the things we think about and focus on…Remember that when you are consciously aware of your blessings, and are grateful for them, you are focusing more clearly on what you do want in your life – and are attracting more of those things into your life."
When gratitude becomes a lifestyle, it impacts the mood of the individual, and consequently creates naturally positive body language, non-verbal communication and facial expression. This becomes an attractive and inviting persona that develops opportunities and connections which otherwise would not exist. The very opposite of gratitude creates a demeanor that is uninviting and unwelcoming. At least in this sense, Kevin Eikenberry's law of attraction concept becomes practical.
Additionally, he teaches that gratitude improves relationships. Eikenberry makes an interesting point about gratitude and relationships. He says, "Think about those people that you know who are most appreciative of you – and let you know it. How do you feel about them?"
The person who carries a spirit of gratitude has an authentic way of expressing their appreciation not only for what they do but for who they are as individuals. Gratitude says, "I acknowledge and appreciate your uniqueness along with your attitude, gifts, and skills." It encourages those you interact with and draws them close to you. People tend to want to form bonds and relationships with people who appreciate them and make them feel good about themselves.
Finally, Eikenberry suggests that gratitude improves problem solving skills. This is because, according to Eikenberry, "We also enter a problem-solving situation with a perspective of improvement and opportunity rather than challenge or issue." Persons who face problems and complain about them, unwittingly close the door to creativity and imagination. Those who are grounded in gratitude have a different lens through which they approach the challenges of life. The person who has gratitude sees problems and is grateful for the chance to be helpful and overcome the challenge. While gratitude is not itself limited to positive thinking, it is itself an attitude that is consistently positive and therefore more inclined to creativity when crisis strikes.
By: Eric Betts
Assistant Director, Curtis Coleman Center for Religious Studies and Ethics at Athens State University