By: Ali Elizabeth Turner
Jason Santo and Bridgette Brown bravely served our country and built successful careers in the US Army. They have been stationed all over the world, including Korea, Iraq, and Afghanistan. When the time came for them to retire from the military, they had as one of their top goals to become franchise business owners with a parent company whose focus is both serving the community and "giving back" generously.
They found that "perfect fit" in the form of opening up a UPS store in Athens near Starbucks, in the midst of COVID craziness, and through triumph and tragedy they have stood firm in their resolve to more than meet customer expectations as well as strengthen our community. Every year, the UPS corporation partners with the US Marines/Toys for Tots Literacy Program to get brand new books to kids, especially disadvantaged ones. Franchise owners are given the option to donate a percentage of their daily revenue to the program, as well as have a donation box at the cash register. Put simply, Bridgette and Jason had their world changed through books, and want to pay it forward.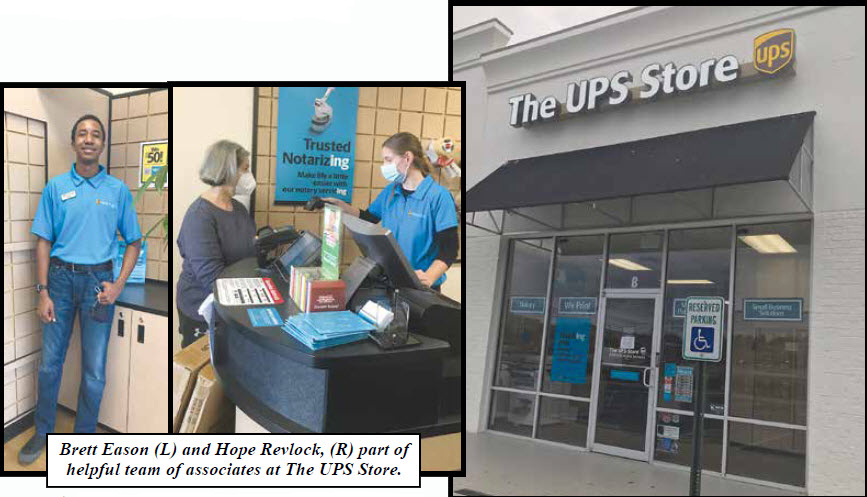 Here's a bit of background from the Toys For Tots website on the literacy program and its success:
"Developed in 2008 by The UPS Store and Marine Toys for Tots Foundation, the Toys for Tots Literacy Program is designed to offer our nation's most economically disadvantaged children direct access to books and educational resources to enhance their ability to read. This program not only brings the joy of reading to these children, but also serves as an important tool in breaking the cycle of poverty.
Since the program launched in 2008, UPS and The UPS Store network have raised millions of dollars to purchase books for children in need. As a result, the Toys for Tots Literacy Program has distributed nearly 42 million books to children across the United States."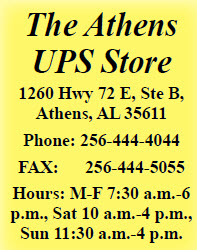 Recently, Jason let our BNI group know that he was in need of appropriate places such as libraries and schools who could use brand new books, which all happen to be published by Scholastic Books. Scholastic was founded here in the States in 1920, and is the world's largest publisher and distributor of children's books. "Miss Ali, help! I have boxes and boxes of these great books, and I need to get them to people who will use them," Jason said to me. So, I contacted Jennifer Baxter, the head librarian at the Athens-Limestone Public Library, and her face lit up like a kid on Christmas morning. The library will happily take some, as will Blue Springs Elementary school, and the store is looking to see if the K-12 books can be put to good use by the Boys and Girls Club. If you are willing to help these brand-new books find a great home, please stop by or call the Athens UPS Store and speak with Jason or his helpful crew so they can make that happen. There are plenty of books to go around.
Speaking of a helpful crew, Jason wanted to thank his associates for their hard work during a difficult time. I can say from my experience being in the store numerous times, that they are friendly, helpful, and enjoy what they do. When I interviewed them, they said the thing they enjoy the most about working at the Athens UPS store is helping people, and it shows. Their backgrounds are widely varied, but one thing they all have in common — they are passionate about taking care of the customer. Their interests include everything from sociology, painting, and auto mechanics to cardio-thoracic surgery, and they always treat me like a family member. They have also done everything from making copies to sending a package to a friend who lives in New Zealand, and they have done it well.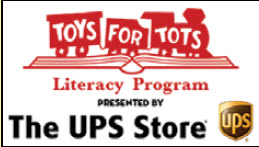 Jason and Bridgette also wish to take the opportunity to thank the Athens-Limestone County community for all the support, both personally and in terms of increasing their impact in our area, since they opened in June of 2020. In addition, Jason said, "We want to show our commitment and support for this community through donating these beautiful books." Stop by the UPS store today and speak with Jason about partnering with Toys for Tots and to help change the lives of K-12 kids. You'll find there is nothing better than giving back, and you can do so all year long through the Toys for Tots Literacy Program and the Athens UPS Store.
By: Ali Elizabeth Turner