By: Ali Elizabeth Turner
The Fiddlers Convention is back with incredible prize money and excellent performances and will be kicking off Festival Season in Athens-Limestone on October 4-7.
Besides all the authentic old-timey music, dancing, singing, food, arts, crafts, and strengthening of a far-flung niche community, the purpose of the convention is to raise scholarship money for Athens State University students. People come from all over the country and sometimes other nations to attend, and the Airstream Rally is back this year in force. They will be camping in the softball field on Elkton Street. "Airstreamers" who wish to come and stay for the festivities can get more information on the rally at athensairstreamrally@gmail.com, and each year, some convention attendees stay through for the Storytelling Festival. Chris Latham of Athens State University told me recently that "most years between 10,000 and 12,000 people attend." Chris is Athens State's chief marketing officer, and is also an alum, so he understands the need to help out students, (especially when it comes to music education) and knows that "The Granddaddy of All Fiddlers Conventions" is the perfect way to do it.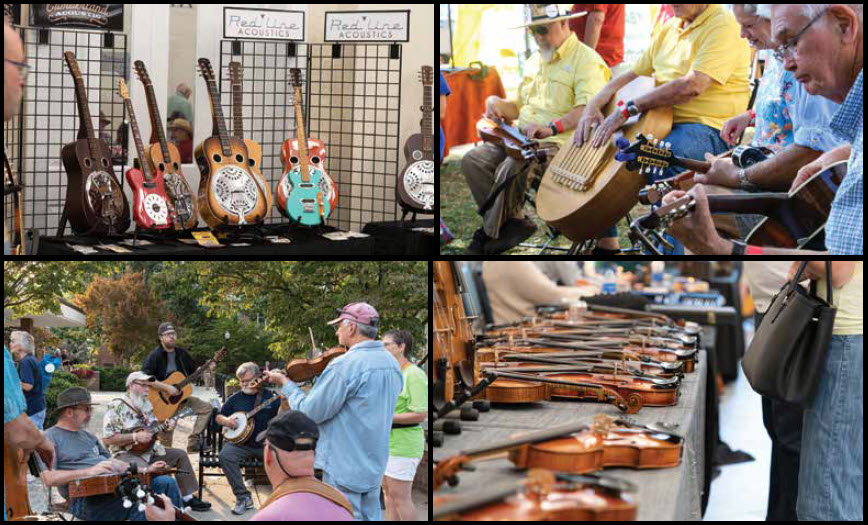 A dedicated crew at Athens State University, along with several generous community businesses, individual donors, and musicians have worked since the moment last year's festival was over to make the 56th convention better than ever. Chris also told me that the prize money purse will be a total of $47,350, with eight prizes in each of 20 areas of competition.
Once again, the presenting sponsor is Aetos Systems, and Bank Independent is making it possible for convention attendees to win $500 on Thursday night, $1,000 on Friday night, and $1,000 on
Saturday night. Tickets for Friday only are $20, the same for Saturday only, and the whole weekend is $25 for adults. Kids under 12 with a paid adult are free. The ticket is good for all convention entertainment, events, activities, and one competition. When you consider the fact that concert prices are sometimes in the hundreds of dollars, 25 bucks for the whole weekend and kids getting free with an adult is a monster bargain. In addition, there are group discounts available.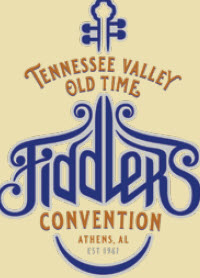 New this year is an added free performance night. Wednesday and Thursday nights there will be the free concerts, and no admission ticket is required. On Wednesday night, a gospel concert is being given by the Appalachian Roadshow. That concert will begin at 7 p.m., and while food trucks will be available on Wednesday night, vendors will not begin selling their wares until Thursday night. Clearview Bluegrass, the grand prize winner of the Bluegrass Band category in 2022, will be performing Thursday night at 6:30, and Appalachian Roadshow will take the stage at 7 p.m. with their bluegrass concert.
The featured performance for Friday at 6 p.m. is the group The Grascals, and at 7 p.m. on Saturday it's The Dan Tyminski Band. Dan was the performer of "Man of Constant Sorrow" in the movie Oh, Brother Where Art Thou?
On Saturday at 1 p.m., in Kares Library on the Athens State campus, there are going to be free workshops that will help you improve your fiddle, banjo, and guitar skills. There will also be a store where you can purchase handmade instruments of all kinds in the Sandridge Hall Ballroom.
Competitions start Friday night and conclude Saturday night. In order to keep things from going too late, there will be competitions occurring simultaneously on the Founders Hall platform and in McCandless Hall. There will be 8 awards given in each category, with a cash prize given for each. There are 20 categories of competition, which besides several fiddle and guitar categories, also include harmonica, mandolin, bluegrass banjo, Dobro, dulcimer, old-time singing, old-time banjo, and Appalachian buck dancing.
What else is there besides an opportunity to be immersed in a musical art form that is uniquely
American for two days? Well, there are all kinds of handcrafted and artisan wares, jewelry, quilts, books,
wooden toys, artwork, coal-fired iron work, and several handmade instruments. There will be all sorts of vendors present as well, and all of the vendor spaces are taken. Don't forget the food! Every type of food vendor and truck will be on board to feed the attendees beginning Wednesday night. Everyone needs to bring their own lawn chairs, rain gear, and umbrellas in case the weather is uncooperative; hopefully, that won't be necessary.
Fiddlers is finally almost here, and you and your family need to make sure you get a chance to tap your toes, clap your hands, and sing your hearts out from October 4-7. Tickets can be purchased online at www.TVOTFC.org or www.eventbrite.com. See you there!
By: Ali Elizabeth Turner