By: Ali Elizabeth Turner
This may sound like an odd name for an article that is supposed to talk about one of the best events of the year, but as of Wednesday night, September 15, the one thing that was standing in the way of everything coming together for the 2021 Storytelling Festival was securing the tent. The company that is usually hired each year is not available. Much work has gone into finding another tent, and I told Wayne Kuykendall that I would be happy to do TWO articles on what is my fave part of festival season in Athens, AL. This is the 15th year that a hard-working group of Athenians hopefully will be able to make it possible for kids and adults to experience the nearly lost art of storytelling. And, our fond hope and prayer is that a big enough tent emerges in time for the third week in October.

Adapting to challenging situations is something to which we have become accustomed in this past year, and the 'Tellers were so desirous of continuing the tradition of coming to Athens each October that last year they did the festival online through Facebook. COVID just wasn't going to stop them. And while I am deeply appreciative of their commitment to our town and our kids, I know that there is nothing like having them under the big red and white tent. For my part, it is watching the students manage to both sit still enough to listen and simultaneously squeal with laughter. They don't know that they are being taught life lessons that, if applied, can make a huge difference in their lives.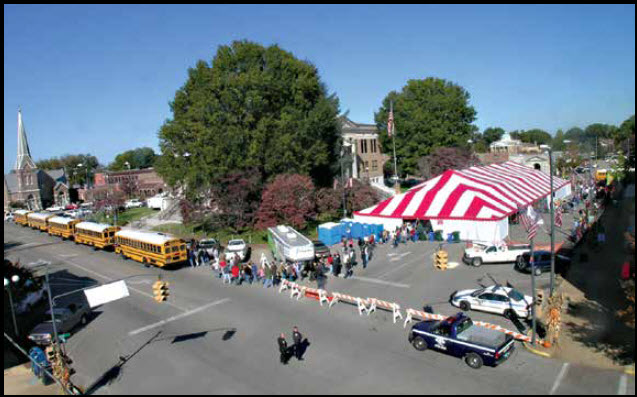 The rest of this article is relegated to the designation of "If all goes according to plan…."
The grand old man himself, Donald Davis, will be on hand for the main events as well as the School Days.
Carmen Agra Deedy will be back, and besides being an amazing storyteller, she is an award-winning children's author.
Bil Lepp will be returning to both the weekend events as well as the School Days presentation.
Madison County, AL, native Josh Goforth will be back to perform musically as well as a teller.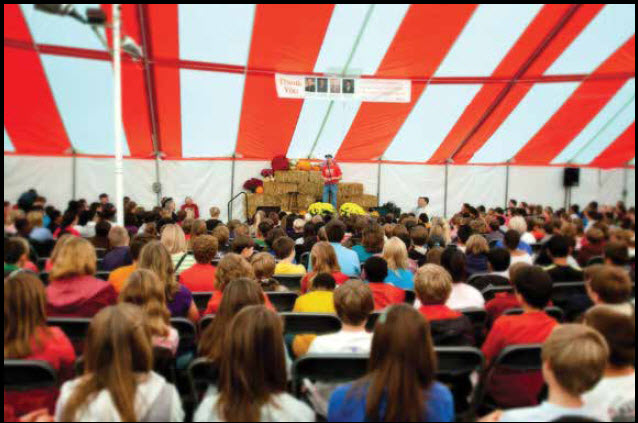 Simon Brooks, who hails from the UK will be a part of School Days.
And, the 8th Annual Dan Williams Local Tellers Competition will be held live and in person.
So, keep your calendar slated for October 19 through October 23, and we will keep you posted. We are all trusting that the 15th Annual Storytelling Festival will go on without even the tiniest hitch.
By: Ali Elizabeth Turner