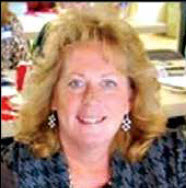 By: Sandra Thompson
Well it's hard to believe another year has come and gone, but here we are in December already. It has been quite the stellar year for our veterans and the Alabama Veterans Museum. I wanted to take this time to say "Thank You" to everyone who made this last year a dream turned reality. Even among the pandemic, we pressed on and accomplished a goal that we have been working on for years! If you would have asked me a couple of years ago if I thought we would ever be here today, I would have said, "Yes, eventually," but surely not this soon! So here goes my attempt to say Thank You to all who made it possible — if I leave someone out, I do apologize but there have just been so many!
First and foremost, thank you to Limestone County Commission Chairman Colin Daly, Commissioner Darrell Sammet, Commissioner Danny Barksdale, Commissioner Jason Black, and Commissioner LaDon Townsend, and former Commissioners Steve Turner and Ben Harrison for their generous donation of our new home. When Commissioner Daly first came to us and said he would like for us to have this building, we were, of course, hopeful but a little skeptical, we had been told in the past we would "NEVER" get this building! Hah! But look, here we are, their generous donation started the train rolling! We also are so appreciative of their continued support; we could not do what we do without it.
Thank you to Senator Tom Butler, Senator Arthur Orr, Senator Tim Melson, Representative Lynn Greer, Representative Parker Duncan Moore, Representative Danny Crawford, Representative Andy Whitt and Representative Mac McCutcheon for their funding donation which financed the construction that was needed.
Thank you to Athens Mayor Ronnie Marks, and to City Council members Chris Seibert, Harold Wales, Frank Travis, Dana Henry, and Wayne Harper for their generous donation and continued support.
We held our ribbon cutting/grand opening on July 1, and while we expected a decent showing, we could not have dreamed of the overwhelming community support. We are so grateful to the honorable Governor Kay Ivey who was our guest speaker and cut the ribbon signifying the start to our new journey!
I would like to thank my wonderful volunteers; the museum really could not function without them. And last, but certainly not least I want to say a big "Thank You" to my Board of Directors.  I would like to say a special shout out to our board president Jerry Crabtree. I always know I can count on Jerry for support! I could not do what I do without the support of each and every one of you.
So, as good a year that this has been, stayed tuned for 2022! We hope to start Phase II of our project and enjoy the continued support of our friends and family! And remember, we rely on monetary donations and museum memberships to maintain what we have and continue to grow. So please consider making a tax-deductable donation, getting yourself a museum membership, or giving a membership as a gift to someone special.
Every day we honor our veterans and convey the incredible sacrifices and intensity of a world at war. Everyone should learn that our freedom is not free…it was bought by men and women, many of whom paid the supreme sacrifice. Throughout history and even today, ordinary individuals have given their life for this country; we owe these individuals a debt that can never be repaid.
By: Sandra Thompson, Director, Alabama Veterans' Museum