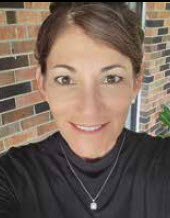 By: Tina Morrison
Please take a look at these pictures. The first picture of this sweet family was taken at the Superhero Day event last year. Shortly after, in November, this little boy, Dean, was diagnosed with leukemia.
I invited him to ride in the Superhero Parade this year, but he is not able to. However, his mom is going to come to our Superhero Day event and work a booth, selling her wares. She is going to donate all the proceeds, along with our donations, to Eli's Block Party Childhood Cancer Foundation.

With all this mom has going on in her life, she is still planning on being here. I am moved beyond words and I wanted to share this with y'all. THIS is why we are doing this event. THIS is what is important in our community. I sincerely thank every one of you for your help in supporting this amazing event. 
See you on Saturday, September 9, 2023, from 10 a.m.-2 p.m. for Superhero Day at Athens Big Spring Memorial Park!
By: Tina Morrison, Tourism Athens