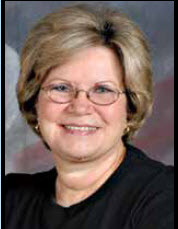 By: Yvonne Dempsey
For many people, Memorial Day is the official start of summer. And for us here at the museum, it is another occasion to remember the sacrifices made by our military heroes. Our annual Memorial Day event was attended by a full audience, and we were grateful to have such a turnout. We are thankful to have the freedom to hold such events and take every opportunity to remember all of the men and women who served our country. We are also thankful to be in an area where patriotic Americans proudly show their support for our military and our museum.
Now that school is out and families are looking for places to go and things to see, it is a great time to tour our museum. We serve to help educate the public and preserve military history for future generations. Items from the early times of the Revolutionary War to present day, from the homefront to countries around the world, all branches of service, and a plethora of stories and mementoes, we have all this on display. We also have an extensive library which is open to the public. Our gift shop has something for everyone, and we are constantly getting new items as well as restocking popular ones.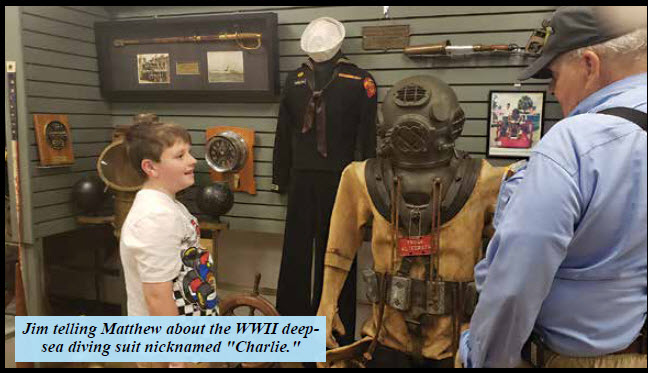 My husband and I have our youngest grandson, 9-year-old Matthew, for the summer. One of his favorite activities is visiting our museum. Matthew loves to compare and critique movies, books, games, and various tourist attractions. He last saw the museum when we were in the process of moving to our new location. I wanted to see what he thought of the place now. His initial reaction, "Impressive!" Then as we toured a bit, the word "interesting" was used. But one of his favorite words that I learned is high praise from him is "legit." Matthew not only used this to describe our museum, but also one of our favorite volunteers — Jim Watson. Jim has a way with kids and Matthew enjoys hanging out with him and learning from him.
Our museum would not be the success that it is if not for the generous donations of our many benefactors, donations of items as well as monetary donations. We have always relied on these donations to keep our museum open. We were recently blessed to receive $1,000,000 from the State, and while that sounds like a lot, it will be going toward our 2nd phase of growth. We still have many repairs and changes to be made to our building. Our day-to-day operational budget still relies on the generosity of the public. Memberships are a great way to support our museum. Giving a membership to someone for their birthday, anniversary, or to commemorate a special occasion is a great idea, especially for someone "who has everything." Come by the museum to donate or purchase a membership.
Many museums have a salaried staff but also volunteers who work tirelessly to bring the displays to life and educate visitors. Tour guides and other volunteers are personable, knowledgeable, and efficient are the backbone of every successful museum. Our museum is no different. Currently, we have opportunities for adult volunteer tour guides, especially on Saturdays. You might be thinking, "I'd like to help out, but I really don't know much about military stuff." Well, that is okay, you will learn. If you think that you would have a few hours to volunteer and would like to get involved in the success of our museum, please come by to meet our staff, and fill out a volunteer form. Perhaps you could become a "legit" volunteer also.
Museum hours are Monday-Saturday from 9 a.m.-3 p.m. We welcome group tours but ask that we have a few days' notice to ensure that we have enough volunteers on hand. Have a great summer, and come by for a visit.
By: Yvonne Dempsey