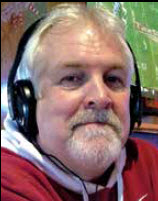 By: Tim Lambert
During All-Star Week competitions in July, Tanner's Skyler Townsend scored 12 points for the boys' North All-Star basketball team in a last second 81-79 loss to the South. East Limestone's Briana Proudfoot and Tanner's Christian Cruz were part of North All-Star soccer teams that swept the South. The girls got a 3-2 victory; Christian allowed only one goal in the second half as the boys were 6-3 winners. Lindsay Lane's Chloe Ruble finished with the lowest point total of 12.5 in the girls' division as the North girls' golf team also swept the South; Athens Bible School's Luke Davis along with Westbrook Christian's Eli Edge won the boys' #1 competition. James Clemens' Bhavya Chalasani won the girls' #3 tennis match.
Athens High's Adalyn Pike and Lindsay Lane grad Chloe Ruble won the Alabama Golf Association's 16th Women's State Four Ball championship with a 14-under par to score a total 130.
Congratulations to James Clemens' Nate Jennings and Athens High's JayShon Ridgle for their football commitments to South Alabama.
Ardmore grad Lee Hodges shot a 67 in the final round of the recent 3M Open for his first PGA victory and set tournament records with a 260 and a seven-stroke win. Hodges led each previous round with a 63, 64, and 66.
Athens' Kathy Harper set a new state age-group record in the female 70 – 74 division at the recent Twilight 5K at UAH. Bryant Moss of Athens finished second in the male 60 – 64 age group.
Preseason volleyball rankings were announced: Lindsay Lane starts out at number 4 in Class 2A while ABS is 3rd in 1A.

High school football kicks off its regular season next week. Here are our local schedules:
Ardmore
08/25 West Limestone
09/01 at West Morgan
09/08 Brewer
09/15 at Lawrence County
09/29 at Elkmont
10/06 at Fairview
10/13 West Point
10/20 at Russellville
10/27 East Limestone
11/03 Central-Florence
Athens
08/24 at East Limestone
09/01 Bob Jones
09/08 Decatur
09/15 at Muscle Shoals
09/22 Mae Jemison
10/06 at Cullman
10/13 at Hartselle
10/20 Columbia
10/27 at Fort Payne
11/03 Russellville
Clements
08/25 at Holly Pond
09/01 West Limestone
09/08 Lauderdale County
09/15 Mars Hill
09/22 at Colbert Heights
09/29 DAR
10/06 Marion County
10/13 at Elkmont
10/20 Colbert County
10/27 at Phil Campbell
East Limestone
08/24 Athens
09/01 at Central-Florence
09/08 Fairview
09/15 at Brewer
09/22 Russellville
09/29 at West Limestone
10/13 at Lawrence County
10/20 West Point
10/27 at Ardmore
11/03 Mae Jemison
Elkmont
08/24 at Sheffield
09/01 Brindlee Mountain
09/08 Phil Campbell
09/15 at Lauderdale County
09/22 at Mars Hill
09/29 Ardmore
10/06 Colbert Heights
10/13 Clements
10/27 at Colbert County
11/03 at St. John Paul II
James Clemens
08/25 at Gardendale
08/31 Mountain Brook
09/08 at Bob Jones
09/15 Huntsville
09/22 at Florence
09/29 Muscle Shoals
10/06 Sparkman
10/13 at Austin
10/20 Albertville
10/26 at Grissom
Tanner
08/24 at Lauderdale County
08/31 at Mae Jemison
09/08 Tharptown
09/15 at Falkville
09/22 Sheffield
09/29 Columbia
10/06 at Hatton
10/13 at Lexington
10/20 at Red Bay
10/27 Booneville, MS
West Limestone
08/25 at Ardmore
09/01 at Clements
09/08 at Deshler
09/15 Brooks
09/22 at East Lawrence
09/29 East Limestone
10/06 at Wilson
10/13 West Morgan
10/20 Central-Florence
10/27 Rogers
Odds and ends
The 15th Annual James Kennemer Golf Tournament will be August 19 at Joe Wheeler. Entry fee is $400 per team or $100 per individual. For more information, go to the West Limestone Athletic Booster Club Facebook page.
Calhoun Athletics will host their first Family Fun Day on August 19 from 1 till 5 pm. There will be music, food trucks, and your chance to meet Warhawk athletes. Go to the Calhoun Community College Athletics Facebook page for more information.
James Clemens will host the Coach Mongero-Winning Baseball Dirt Bro Tour August 26-27. Cost is $295 per camper, with a 50-camper limit. See the James Clemens Baseball Facebook page for more information.
By: Tim Lambert
Tune in for the PlayAction Sports Update, three times each weekday on 1080 AM WKAC.
Visit us online at www.pasnetwork.net! email: playactionsports@hotmail.com