By: Ali Elizabeth Turner
On March 23, the Women's Resource Center of Athens will be holding its annual fundraising banquet after a COVID-induced hiatus. It will be held at the Alabama Veterans' Museum from 6:30-8:30 p.m. Much thought, prayer, and creativity have gone into making this upcoming reunion of the pro-life community a night to reflect, rejoice, re-connect, and to replenish the Women's Resource Center. The WRC has served our community for the past 35 years, and in spite of COVID was able to keep right on doing so. Now, we as a community will have an opportunity to make the WRC stronger than ever.
I spoke with Ashley Bell, WRC's advancement director about this year's theme as well as the line- up of speakers. "This year's theme is the Providence of God, and we wanted the keynote speaker to be the one who picked it. God has always provided—manna in the wilderness, honey in the rock, and the finest of wheat to His people Israel," she said. The stories and the tablescapes are going to be reflective of that provision as people tell of adoption, sanctity of life, and something that has needed to be addressed for the last half-century—how abortion has deeply scarred men.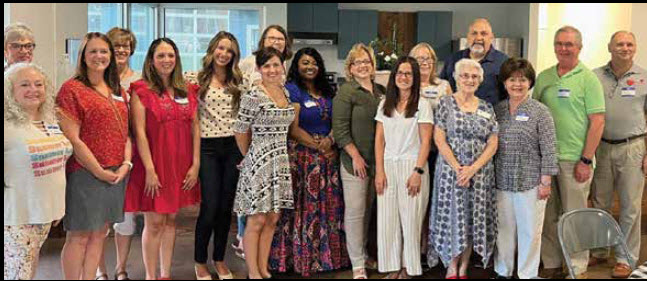 Ashley said further:
"Our speaker will be Sarah Rice. Sarah is a pastor's wife and mother of four boys. She holds a Master of Arts in Biblical Counseling from The Southern Baptist Theological Seminary and is the author of Tracing Glory: The Christmas Story Through the Bible, an advent reading for families. Sarah and her husband, Adam, adopted their fourth son, Cameron, after privately fostering him for almost two years. The details of how Cameron ended up in their home are part of a story only God could write, and this story involves the faithful work of volunteers at a pregnancy resource center, one of whom is Sarah's mother. Her story clearly demonstrates the importance of ministries like the Women's Resource Center and is evidence of God's providence in working through the volunteers and staff of those ministries for His glory and the good of all mankind."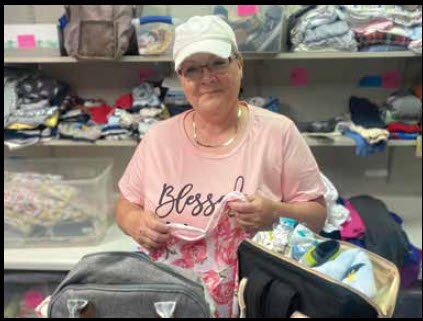 Ashley also shared that it is her own husband, Chris, who is going to be speaking as a man who has had to grapple with the aftermath of having agreed to the aborting of his first child in his first marriage, and not choosing to protect the life of that child. "He was trying to be respectful of a women's so-called  'right to choose,' and it hit him hard one day when we received a graduation announcement of a friend's child that he (Chris) would have had a child that would be graduating, too," she said. Chris is a Marine, and a man's man. He will bravely be stepping up to tell his abortion story and what it has been like to begin the road to healing.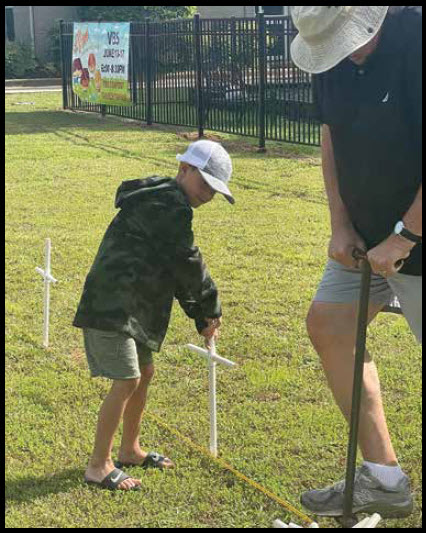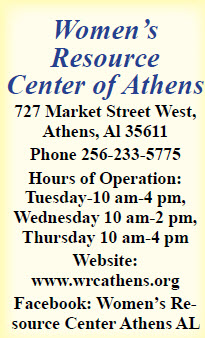 The "sanctity of life" piece is going to be the story of a family that had two children born with challenges, one of whom has spina bifida and is in a wheelchair. Sarah Wilder tells of how they discovered about halfway through her second pregnancy that their daughter had the condition, and then was offered the option of aborting her. They chose life, and their little girl is full of life and limitless ambition. She does ballet and is part of a competitive swim team. Ninety percent of spina bifida pregnancies are terminated, and Sarah and her family cannot imagine what they would have missed if they had "followed doctor's advice."
Starre (using first name for privacy purposes) is going to share a remarkable story of adoption, and how they were able to truly love the birth mom, their adopted daughter, opt for an open adoption, and live out with a greater intensity what it is to move, breathe, and walk in a "spirit of adoption," which is a picture of our Father's love for us.
The meal for the evening will be catered by Ramona J's, and will be served by varsity cheerleaders from Lindsay Lane Christian Academy and youth from Summit Crossing church. There will also be a violinist providing music during dinner. Ashley said that while they have 43 tables, they are still able to take sponsors. The deadline for sponsoring is March 10, and for more information you can contact the Women's Resource Center by going to their Facebook page, website at www.wrcathens.org, or call them at 256-233-5775. It will be a tender and inspiring evening that you will not want to miss.
By: Ali Elizabeth Turner