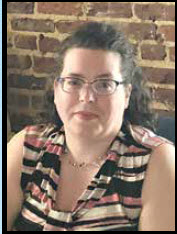 By: Cayce Lee
March marks the return of several annual events in Athens-Limestone County, Alabama, from Cruise-In on the Square to Eli's Block Party Car Show to the Rocket City Ten Miler. We know many of you have been looking forward to events returning – and we're happy to see them too. Please continue to be safe; take precautions like wearing masks, washing and sanitizing your hands frequently, and staying home if you don't feel well – these are the steps we all should maintain to keep more events coming, support our businesses, and keep the economy growing.
We hope everyone will take time to support these highlighted events and those on our event calendar at VisitAthensAL.com/events like live music, trivia nights, karaoke and more.
March's First Saturday, A Great Day To Get Out…
Take your calendar and circle March 6 for a few options to get out of the house and have a little fun or give back to the community. Grab your muck boots and meetup with Keep Athens-Limestone Beautiful for a community cleanup scattered throughout Limestone County. If you pre-ordered chicken stew with City of Athens Relay for Life Team, don't forget to pick up your tasty reward for lunch. Polish the chrome and roll onto the Square in downtown Athens for this year's first Cruise-In on the Square.
Spring Forward…
A friendly reminder to set your clocks ahead/forward one hour at 2 a.m. (or before you go to bed) Saturday, March 13. Change the batteries in your smoke/fire/carbon monoxide alarms, weather radios, and emergency flashlights; rotate and replace the supplies in your storm shelter and first aid kits; and double check expiration dates on your supplies.
Ready, Set, Go…
Warm up the muscles, lace up your running shoes, and get ready for a good run. March 20 sees the return of the Huntsville Track Club Rocket Run Ten Miler return to Mooresville. Hot on the heels will be the Running Buck Wild Extreme 5K at Joe Wheeler State Park on March 27.
It's A Block Party…
The highly anticipated 8th Annual Eli's Block Party Car Show and Cruise-In returns to Bethel Church of Christ with fun for car enthusiasts and admirers to either roll in for judging, pull in for the cruise-in, or just wander amid all the rides while supporting the fight against childhood cancer.
Restaurant And Hospitality Need Job Seekers…
Many of the Athens-Limestone lodging, restaurants, and eateries are looking to hire servers, bartenders, cooks, managers, and more. As people return to dining in and traveling, the demand for staff will continue to increase. The Athens-Limestone County Tourism Association Facebook page (@AthensLimestoneCountyTourism) is sharing available jobs via courtesy posts and encourages anyone looking for work to keep an eye on the page.
Coming Soon…
Chipotle's (3804) is coming to Athens at 1289 U.S. Highway 72 beside Chick-Fil-A. They're in the hiring phase and announced hopes to be open in March.
Dogwood and Magnolia Bakery is coming to Mooresville at 25062 North Street in the former JaVa Coffee Shop.
Open And Ready …
Valentina's Pizzeria and Wine Bar located 25951 Huntsville-Brownsferry Road marking the return of Joe Carlucci to sit-down dining.
Square Clock Coffee has a new location in downtown Athens at 100 South Jefferson Street across from U.G. White's.
Steak-Out Athens has opened the doors – and their new dining room – at their new location at 1106 South Jefferson Street.
By: Cayce Lee
Social Media Specialist, Athens-Limestone County Tourism Association