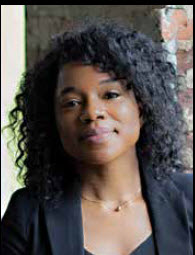 By: Tamisha Sales
In just a few short weeks of serving this wonderful organization, I have received a few reoccurring questions that I would like to share with everyone.
Your first day on the job with Keep Athens-Limestone Beautiful was on June 1. What is your impression so far?
With Athens and Limestone County experiencing substantial growth, here at KALB there is undeniable momentum about where KALB is going, what KALB already is, and what it can be as an organization. I am genuinely excited to be a part of this well-established organization.
What is your impression of the community members that you've had a chance to meet?
I have met with KALB board members and with a few elected officials. Everyone has been so kind, helpful, and welcoming to me. Of course, by the nature of this role, I have met quite a few individuals via answering the office phone, by emails, or simply walking over from the park across the street. Many are seeking guidance for their recycling and hazardous waste needs. However, I have been taking these interactions as an opportunity to introduce myself. In doing so, I have even had a few people tell me I brighten their day. Although I have lived in Athens for a while, there are still so many people I have yet to meet. So, I look forward to putting my heels on the ground to serve in this county.
What are you most looking forward to while serving as the executive director?
There are several things that I look forward to in this role. Two things that quickly come to the forefront of my mind are: 1) harnessing the growth in the county and 2) engaging diverse individuals, groups, and businesses in projects to beautify communities.
As new businesses and people enter the area, this could mean more litter and waste. At the same time, it can mean more people are concerned about their community and want to get involved. So, I view the growth as an opportunity to partner with community leaders, individuals, and businesses to get things done. Also, I am finding that more businesses are embracing the corporate social-responsibility aspect of doing business and are looking to connect with organizations such as KALB. Not only because it provides competitive advantages such as branding and reputation, but because they understand that it is also their responsibility to care for the community in which they operate, and where their employees and their families live.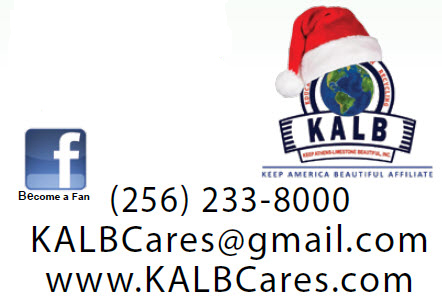 Tell us a little bit about yourself.
I was born and raised in Florence. Later I moved to Rogersville, Alabama. I am an alumnus of Athens State University and have resided in Athens for over a decade. My entire professional career has been in the nonprofit sector, helping to address various community needs and social issues. Anyone who knows me knows that I am passionate about people and communities and that I don't mind getting my hands dirty and my clothes a little sweaty to help someone in need.
By: Tamisha Sales
Executive Director – Keep Athens-Limestone Beautiful