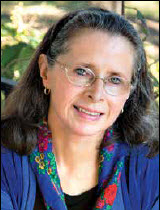 By: Ali Elizabeth Turner
Wednesday, November 17, 2021 is a day that will go down in Athens history as well as my own. As described in What Makes Ronnie Roll, the legendary Lee Greenwood came to our town to be part of a wonderful project that would provide a home for a wounded warrior. He also came to sing, and yes, it was his signature song, "God Bless The USA/ Proud To Be An American." For those of you who may not know the story behind the song, Lee's dad served during WWII, and because his mom had to work three jobs, Lee went to live with his grandparents. He was raised to be proud and patriotic, and that never left him. It was a song that was written one night on a bus during a tour in the year 1983, but it essentially took 4 decades to write. It became an anthem for all Americans, irrespective of color, and has been described by more than one Nashville songwriter as "perfect."
As someone who used to NOT be proud to be an American, I still remember the first time I heard it and actually believed it. I had become a believer and was working in the '80s at the Sheraton in Seattle, and an African-American man performed it at a conference I was working. It was indeed moving, but nothing comes close to hearing Lee do it live. That happened for the first time in my life at Panoply in Huntsville in 2008. I had been home about a year from having spent three years in Iraq as a Morale, Welfare, and Recreation DoD contractor. My friend Leonel White had just lost her husband John, a 'Nam vet, to colon cancer and invited me to go with her to hear several artists, including Lee Greenwood. Lee closed out the show, and honestly, I don't know where the small American flag like you give kids at a parade came from, but I proudly waved it slowly in time to the music and wept as he sang. I never expected to meet Lee face to face, but on this perfect Athens fall day smack dab in the middle of the Season of Gratitude, I did.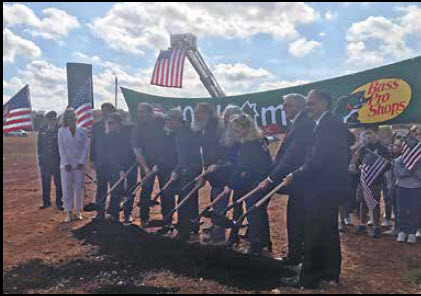 The groundbreaking ceremony had been lovely—kids from Lindsay Lane Academy were there; the mayor spoke briefly; there were honor guards, military folk, civilians, and SFC Scotty Barkalow, US Army (Ret) for whom the special house was being built. I was squished between camera people from all of our local network affiliates, and felt like Frodo in the midst of a forest of Elves valiantly attempting to catch a decent set of shots of the proceedings from my trusty IPhone 7.
Then Lee stepped up to speak and to sing, and asked us to join him. He was probably about 15 feet away, and I started to sing my heart out. His eyes met mine, and it soon became, as the sayin' goes, "all over but the cryin'." I sang until I sobbed and was a hot mess over the fact that from the bottom of my heart I am indeed "proud to be an American," and was actually getting a chance to sing the song with its creator. Still choked up, I got a chance to speak with Lee afterwards and told him, "There was a time when I was not proud to be an American, and your song helped me to get back." He smiled and began to talk about the fact that "this is not the first time America has been torn apart. We were during the Civil War, and Vietnam, and we will get back together again." I briefly told him my story, about once upon a time being a protestor and much later going to Iraq to say thank you to our soldiers. He held my hand and said, "Atta girl, you keep going." I choked out my thanks once again, and it was time for him to take selfies with others present and who had been patiently waiting. For my part, I feel like a ginormous "plateful of grateful" because I am an American, and one who is allowed to follow hard after my Maker without fear. And, my fond hope is that your Thanksgiving Day fills you to the full with the same humbling, indescribable gratitude.