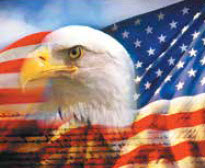 By: Ali Elizabeth Turner
As we get closer to commemorating the sacrifices of veterans next week, I was reminded of the fact that it was over 20 years ago that Jessica Lynch became a household name due to her capture, injuries, and daring rescue by a successful Special Forces operation as they freed the malnourished private and got her to safety.
When I was in Iraq nearly 20 years ago, we took training on how to survive a hostage situation psychologically. One of the things we were taught were ways to identify ourselves as Americans, so it meant a great deal to me that when Jessica was rescued, a soldier took his Velcro-backed American flag off his uniform and put it in her hand. Soldiers also gave her a folded full-sized American flag to cling to as they put her on a gurney and into an ambulance. Her account of that moment is as follows:
It makes me very emotional, but he handed me an American flag off his uniform and said, "We're Americans. We're here to take you home." And I remember replying with, "Yeah, I'm an American soldier, too." And they were able to quickly whisk me out of there.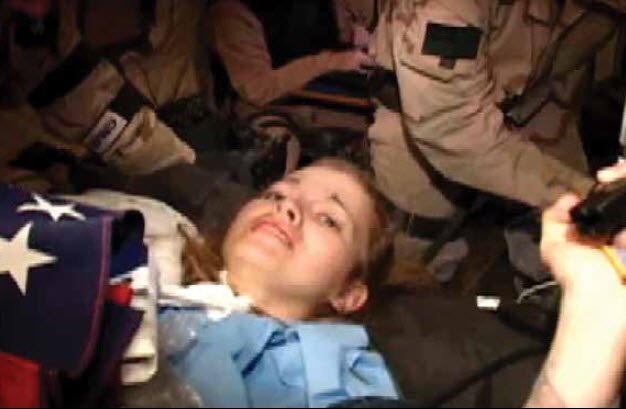 There is an account of the daring WWII rescue at Cabanatuan, which was in the Philippines and also known simply as The Great Raid. It was the most successful rescue ever in any American war, yet one of the challenges of the rescuers was to convince the American POWs that they were indeed being rescued by Americans. How glad I am that in Jessica's case there was now Velcro, she could hang on to two flags, and the long haul toward healing could begin nearly instantly as her (and their) identity as Americans began the process.
Enter Fisher House, a facility that is designed to house the families of veterans that are undergoing recovery from injury and trauma. It's kind of like the Ronald McDonald Houses that care for families while their children are undergoing treatment for life-threatening diseases. Once Jessica was rescued, her parents were able to go to Landstuhl, Germany, while she recovered before being transferred to Walter Reed Medical Center for the rest of her treatment. Her parents had forgotten that it was colder in Germany, packed quickly to get to their daughter, and needed coats. Coats were provided, and they were cared for down to the tiniest detail so that they could care for their daughter.
It has been quite the journey for Jessica Lynch, and I am sure there will be ways that it takes the rest of her life to heal up. That being said, what is remarkable is what she has become in spite of, and maybe even because of, what she experienced. She has become a teacher. She also has been an actress and is a public speaker. She is a mom, an honorably discharged soldier that has been deservedly decorated. More than anything, Jessica Lynch is an American. She doesn't want to be known as a hero, and is death on some of the made-up stuff about her time in captivity. May God bless Jessica this Veterans Day, and bless her rescuers, her family, and her supporters. She and they have done us proud.
By: Ali Elizabeth Turner