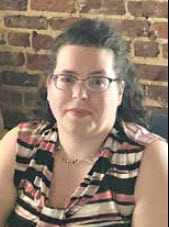 By: Cayce Lee
It's hard to believe fall is here, let alone November! It seems that 2021 has flown by month after month in the blink of an eye, which also means event after event has been filling the calendars too. November is a special time in Athens-Limestone as we honor our veterans at the beginning of the month, mark Thanksgiving toward the end of the month, and kick-off the Christmas shopping season and events right on its heels.
We have so many new residents who are in for a treat for their first Athens-Limestone Christmas. The county will be marking the season with the theme, "I'll Be Home For Christmas." That's such a great sentiment following a year that many people didn't get to go home for Christmas – and we're ready to welcome them home here. Be sure to share with your neighbors the events unfolding this month that will lead to even grander Christmas exhibitions in December.
You can find the details for the events below and even more events to enjoy on the Athens-Limestone Tourism Calendars at VisitAthensAL.com.
Thank You Veterans…
The Alabama Veterans Museum and Archives has organized the Athens Veterans Day Parade for November 6 at 11 a.m. and it looks to be a great lineup of bands, floats, vehicles and more. Athens State University will be hosting a Veterans Day Program on November 11 featuring former Blackhawk UH-60 pilot and entrepreneur, PeggyLee Wright. While the program is free, reserved seating is limited and patrons must have a ticket for admittance. Get your tickets online at Eventbrite before 4 p.m. on November 5. Be sure to check our tourism calendar for area schools honoring our veterans too.
Still Hanging Outdoors…
As we joke here in Alabama that if you don't like the weather give it a minute, and just because we have cool temps or the calendar says it's fall, it doesn't mean our outdoor activities stop. One fall event that many people can't wait to be announced are the turkey and ham shoots. We have our first of the season with the Oak Grove-Thach Fire Rescue on November 20. Be sure to check the tourism calendars for more shoots that will be coming.
Anglers can still hit the water with the Bama Blues Catfish Tournament coming to First Creek Boat Ramp at Joe Wheeler State Park on November 27. They may start at Joe Wheeler but they usually end up on our shorelines and up the Elk River to catch some monsters.
Meet Ya' Under The Virtual Tent…
Are you ready for some lies, laughs, tall tales, and good stories? Your wait is over as the virtual tent will be hoisted and the crowd-favorite tellers take the stage on November 12 and 13. You can get your whole shebang access and enjoy the show in the comfort of your own home.
Food for thought and giving…
It's that time of year when Limestone County Churches Involved (LCCI) pulls up the truck and flings open the door so Athens-Limestone can Stuff-the-Truck to help our neighbors. This year's LCCI event will be November 13, just in time to help folks have a Thanksgiving dinner and have meals for the kids while they're out of school. Items needed include: pancake mix; syrup; canned fruits and veggies, sweet potatoes, pumpkin; pasta sauce; tuna helper; rice; boxed potatoes; spaghetti and dried pasta; jelly; canned soup, ravioli, chili; mac n cheese; cereal; toilet paper; flour; sugar; cooking oil; tea; corn meal; dried beans; hot chocolate mix; stove top stuffing; gravy mix; cranberry sauce; evaporated milk; cake mix & frosting; canned ham; small stocking stuffer gifts for kids or cash donation.
There's also a Benefit Night happening on November 7 over the line at Ronnie's Bar and Grill in Minor Hill, TN to help their cook Barb who has just been diagnosed with cancer. November 18 will be the lunch fundraiser for Jessi Bradford, the daughter of Bert Bradford of the City of Athens Park & Recreation-Cemetery Department and his wife.
Take In A Little Music…
Trippin' Dixie will be rocking at Mac's Sports Bar & Steakhouse on November 5. Railroad Bazaar will be hosting Pickin' on the Porch on November 7. Yesterday's Event Center brings back its '50s & '60s Dinner Show on the 13. We'll be adding more live music events to the tourism calendar as they're announced – so be ready to kick up your heels or rock out each weekend.
Start Coming Home For Christmas…
One of Athens-Limestone's highly anticipated shopping events is coming to downtown Athens November 19 to 20 with Christmas Open House with Athens Main Street and the Greater Limestone Chamber of Commerce. Christmas Open House is packed with activities for the family beyond shopping, including ice skating on Marion Street, the Tree Lighting in Merchant's Alley, Merry Market on Marion, Photos with Santa at Dream Key Real Estate, a concert with The Malones and Friends, and a Christmas Light Show. That's just the tip of the iceberg of what will be happening around the Square.
Join the Donnell House for their annual Christmas fundraiser, A Southern Christmas – Festival of Trees. Couples will enjoy the Preview Party on November 18. The family can take in the trees on November 19, 20, 21, 26, 27 and 28.
Be Part of the Christmas Magic…
Athens-Limestone Tourism is accepting sponsorships for their annual Christmas fundraiser, Athens North Pole Stroll that turns Big Spring Memorial Park and the Duck Pond into a forest of Christmas trees in December.
Greater Ardmore Chamber of Commerce and the Town of Elkmont are also seeking sponsors for their annual December Tinsel Trail events too.
The Greater Limestone Chamber of Commerce, the Town & City of Ardmore, and the Elkmont Lions Club are taking entries for their Christmas parades respectively.
By: Cayce Lee
Social Media Specialist, Athens-Limestone County Tourism Association