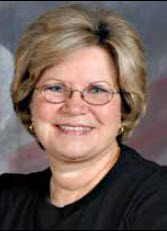 By: Yvonne Dempsey
The museum has two important events set for the month of November — our Veterans Day Parade and our Veterans Day Program. The parade is the Saturday before Veterans Day, November 5, 2022 at 11       a.m. and the program is on Veterans Day, November 11 at 11 a.m.
Sign-up for parade entrants is on-going through Wednesday, November 2. Our theme is "Thank you, veterans. Heroes one and all." We want to show our appreciation to our veterans by parading through the streets of Athens with patriotically decorated vehicles, floats, horses, and other displays; bands; walking/marching groups; and all who want to honor these heroes.
Lineup will begin at 9:30 a.m. Please enter Athens High School off Hwy 31 entrance. Entrants must be in place by 10:30; parade will end at Hometown Grocery on Jefferson Hwy.
Entrants can sign up by contacting Yvonne Dempsey @ 256-431-3213 or yhdempsey@hotmail.com, or Sandy Thompson @ 256 771-7578 or sndy6732@gmail.com.
We ask that you respectfully follow the rules which include but are not limited to:
Parade participants will dress in appropriate attire befitting the occasion and are expected to conduct themselves in a courteous manner.
No items will be thrown from any vehicle in the parade (e.g., candy, trinkets, toys, flyers, etc.) Walking entrants may hand/pass out items (No political literature). Absolutely no alcoholic beverages permitted.
Participants riding in vehicles or trailers must provide their own vehicles and drivers. Insurance and liability are the sole responsibility of participants.
Failure to comply with the parade rules will result in unit member or entire unit (entry) being removed from the parade (even while in progress) and/or banishment from future participation.
The Veterans Day Program will feature speaker Michael Durant, former Black Hawk helicopter pilot and POW. His life was the subject of the book, Black Hawk Down. Lunch will be served. The event is free but everyone must have a ticket. Only 200 tickets are available and must be reserved online through Eventbrite. Those unable to register online may call the museum at 256-771-7578 to reserve tickets. Reserve your ticket now!
By: Yvonne Dempsey