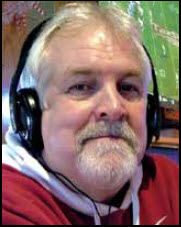 By: Tim Lambert
Congratulations to James Clemens athletes–Edgerrin Watson and Keenan Hill who signed football scholarships with UNA while Elizabeth Brooks inked with Huntingdon softball. The esports team also won their first state championship.
Local players were tapped for various All-State football teams. James Clemens' Gio Lopez was a Class 7A first team athlete pick with teammates Dante Snodgrass and Keymari Pittman on the second team offense, Jamal Mayers on second team defense and Edgerrin Watson as honorable mention. Ardmore's Bryce Moore made 5A second team defense. Clements' Brady Moore was 3A honorable mention. Tanner's D'Andre Chandler was on the 2A first team offense while fellow Rattler Skyler Townsend and Jakeem Fletcher were second team offense and honorable mention respectively. James Clemens' Chad McGehee was also named 7A Coach of the Year.
Basketball highlights:
ABS VB 44, Vinemont 37
ABS VB 43, J.B. Pennington 40 (OT)
ABS VG 46, St. Bernard 12
ABS VB 81, Alabama School of Cyber Technology and Engineering 41
ABS VG 67, Alabama School of Cyber Technology and Engineering 7
ABS VB 62, Lindsay Lane 59
ABS VG 53, Oakwood Academy 19
Ardmore VG 64, Mae Jemison 46
Ardmore VG 50, St. John Paul II 42
Ardmore VG 61, Columbia 60
Athens VB 58, Bessemer City 38
Athens VG 48, Bessemer City 13
Athens VB 58, Central Magnet School (TN) 56
Athens VG 34, Madison Academy 31
Clements VB 73, West Limestone 68
East Limestone VB 67, Tanner 55
East Limestone VG 54, Decatur Heritage 35
East Limestone VB 64, Ardmore 39
East Limestone VG 49, Ardmore 26
Elkmont VB 58, Colbert Heights 41
Elkmont VG 64, Colbert Heights 13
Elkmont VB 68, Ardmore 37
Elkmont VG 53, Ardmore 46
Elkmont VB 62, Lindsay Lane 47
Elkmont VG 58, Lindsay Lane 25
Elkmont VB 57, Lawrence County 53
Elkmont VG 56, Central-Florence 45
Elkmont VG 56, Colbert Heights 16
Elkmont VG 55, Clements 31
James Clemens VB 49, Enterprise 48
James Clemens VB 60, Mae Jemison 58
James Clemens VB 76, Florence 71
James Clemens VB 74, Austin 60
James Clemens VG 49, Austin 22
Lindsay Lane VG 44, Oakwood Academy 18
Tanner VG 45, East Limestone 34
Tanner VB 76, Tharptown 49
Tanner VG 73, Tharptown 19
Tanner VB 52, Clements 50
Tanner VG 54, Clements 38
Tanner VB 77, Hatton 68
Lindsay Lane VB 48, Colbert County 47
West Limestone VG 47, Clements 41
West Limestone VB 46, Elkmont 43
West Limestone VG 54, Elkmont 47
West Limestone VG 50, Brooks 45
West Limestone VG 54, West Morgan 38
Announcements:
The West Limestone Baseball and Softball Association will be having spring youth signups Tuesdays and Thursdays from 6 – 8 p.m. and Saturdays from noon until 2 p.m. until February 5 for ages 4-12. The cost is $20. For more information, see their Facebook page.
The West Limestone track and field team is having a Boston butt fundraiser through February 17. See a track team member or coach for more information.

Youth baseball registration will be going on at the Athens Recreation Center through February 10 for ages 5-12. Softball registration will go through February 15. The cost for each is $70. Soccer registration for ages 5-14 runs through February 20 and costs $40. Archery registration for ages 8 and up is $30 and will continue from February 1 through 28. For more information, call 233-8740.
The West Limestone Wildcat Diamond Club will host their first annual sporting clay tournament on April 29 at Old South Clays on Wooley Springs Road in Athens. Proceeds will benefit the West Limestone High School baseball and softball programs. For more information, call 425-8521.
By: Tim Lambert
Tune in for the PlayAction Sports Update, three times each weekday on 1080 AM WKAC. Visit us online at www.pasnetwork.net! email: playactionsports@hotmail.com