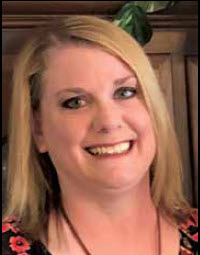 By: Leigh Patterson
Springtime has almost passed and the summer months are quickly approaching, which means that it is the time of year when homeowners have to stay on top of their lawn care, and mowing is basically a weekly necessity. This is also the time of year when we at KALB receive several phone calls each week asking questions such as, "What can be done about my neighbor's yard? It hasn't been mowed in several weeks." Another question we are often asked is, "My neighbor has garbage in their yard and junk piled up. What can be done?"
If you live within the Athens City limits, there are ordinances against these types of things, and they can be turned over to law enforcement to be dealt with. I will cover this a little later on.
The question has been asked, "What can I do?" First of all, I would like to encourage you to check on your neighbors! I understand that this may not always be a safe option, and I certainly do not want you to put yourself in an unsafe situation. If you notice a neighbor that you are at least familiar with whose yard is not being cared for as usual, then please check on them. Don't wait until the yard grows to a foot's length or higher. They may be suffering through an illness, caring for a sick loved one, working overtime to pay bills, or having a family crisis, and they may just need someone to step in and help them through a hard time.
Having said that, unfortunately that is not always the case, and other actions must be taken. The City of Athens has specific ordinances to deal with overgrown and unkempt properties that include high grass and weeds, litter, junk, and nonconforming vehicles. These ordinances can be found on the city's website at www.athensalabama.us under the Government tab in Ordinances. They are located in Chapter 46, Article 42, Division 2. Please note that grass and weeds must be over 12 inches to be considered breaking ordinance. Also, if there is junk on a property, and it is located under a carport, garage, or covered porch, it is NOT considered breaking ordinance even though it may be an eyesore.
Properties that are breaking ordinance do need to be dealt with because problems arise from these. When grass continues to grow higher and higher, it brings with it unwanted pests, such as snakes or rodents. Junk, such as old tires, that lies around can hold water for long periods of time attracting mosquitos to breed. Abandoned properties can be dangerous if they are falling in, or can sometimes house unwanted illegal activity. No one wants these types of properties in their neighborhood, and they should be reported.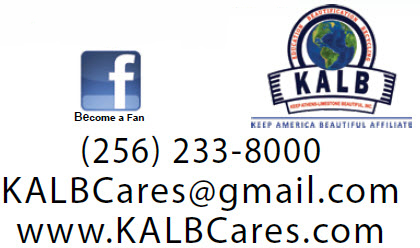 If you notice a property in the City of Athens that is breaking ordinance, you may call KALB (256-233-8000), and we will be happy to talk to you about it. We will ask questions to make sure that the property in question is not in compliance. Please be sure to provide us with the correct address of the property if possible. 
After collecting the information, we will then turn it over to law enforcement to look into. We are required to provide the officers with your name and phone number. Your information is kept confidential and will not be shared with anyone other than law enforcement, and they will not share it with the property owner.
Once a complaint has been turned in, the officers look into it. If the property is found to be breaking ordinance(s), the owner is given a warning to correct the issue(s) within five days, whether it is mowing, cleaning up junk or litter, or moving nonconforming vehicles. After five days, if nothing has been done, then the property owner is fined up to $200.
Speaking of our law enforcement, these officers are doing a great job. They receive many calls regarding these types of issues, and they often have other issues to deal with on top of these. Please be patient with them if it takes a few days for them to respond.
Let's all do our part to keep our city clean, green, and beautiful, whether that means caring for our own property and cleaning up after ourselves, checking on our neighbors and helping if needed, or letting someone know when there is a property that is truly in need of attention.
By: Leigh Patterson
Executive Director – Keep Athens-Limestone Beautiful