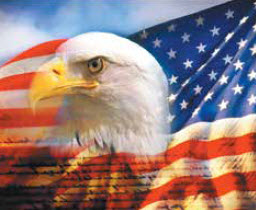 By: Ali Elizabeth Turner
A film that has Sylvester Stallone as its executive producer came out in September, and asked the most interesting question of two disparate people groups— retired professional athletes and veterans. The question is this: Who are you when the uniform comes off?
At the outset, it needs to be made clear that no one is trying to make what professional athletes go through on the field of play equal to what veterans go through on the field of battle. As Nate Boyer says, "On paper, no one would think there was a connection between them." However, it has been discovered that the great grief in no longer having a uniform, a team, a purpose, a mission, an enemy and your battle buddies is one of the things that contributes so much to the difficult transition for both groups into "normal life."
The film is based on a compilation of true stories that were lived and collected by a man who has experienced both types of loss, coming home from battle in Iraq, leaving the military, and then being cut by the Seattle Seahawks football team. And, both losses occurred in the same year, 2015. The man's name is Nate Boyer. He found himself really struggling, and with co-founder Jay Glazer, started an organization that now has gone national, entitled MVP, which stands for Merging Vets and Players. MVP gets ex-military and professional athletes together at a gym and first has them work out hard for 45 minutes. That's where the blood and sweat come forth handily. Then, they huddle up for the next 45 minutes and the tears, rage, doubts, questions, and then insistence on taking their next right step gets lovingly pounded into them by each other.
The process has saved lives. You have black dudes and white dudes coming together for each other. You have females of all colors helping each other. You have NFL ex- players that have it all — the Hummer, the wife, the kids, the house, and at the end of the day feel completely empty. You have homeless guys that have nothing, and feel the same way. Together they explore the concept of "survivors' responsibility," and forge a new life, new brotherhood, new locker room, new field of play, and battle together.
"Survivors' guilt" is something that has been widely discussed in books, film, and culture and was brought to our collective attention by Holocaust survivors. The question of "Why was I spared and so-an-so wasn't" can drive people nuts if it is not poured into the concept of "survivor's responsibility."
While it applies more to troops than players, the answer to the question may not come on this side of eternity, but the responsibility to come alive and live to the full is something everyone must embrace.
The film features several well-known names from the sports, radio, and film world: Howey Long, Tom Arnold, Randy Couture, Michael Strahan, Rich Eisen, Christina Ochoa, Tony Gonzales, Talia Jackson, Jarrod Bunch, Jay Glazer and Nate Boyer. There is also a host of people that no one has ever heard of that are crucial to the success of the film.
MVP is raw, real, and hopeful, and I hope someone in the Tennessee Valley will start a chapter. It is possible to be a member virtually as well. The film can be seen now on Amazon Prime, Roku, Hulu, Apple TV, YouTube, and can be purchased on DVD.
By: Ali Elizabeth Turner