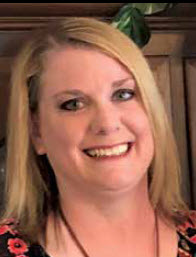 By: Leigh Patterson
Athens' very own Mrs. Laverne Gilbert has gone national! She was recently interviewed via Zoom by Keep America Beautiful Director of Communication, Abby Turpin. Laverne began cleaning up litter in her neighborhood in 2020, and her passion for cleaning up Athens has continued to grow from there.
Her story began after she retired from Tennessee Valley Authority (TVA). She had travel plans that were canceled due to the COVID-19 pandemic. Laverne was prayerfully trying to figure out how to use her newfound free time and noticed a ditch in her neighborhood that needed mowing. The ditch was city property, so she called to ask about having it mowed. The next day a city worker showed up with a tractor to mow the grass in the ditch, but he was reluctant to cut it because of the litter that was in the ditch. Understandably, he didn't want to make a bigger mess. She offered to clean it up if he would cut the grass, and that's exactly what she did!
Laverne then approached Mayor Ronnie Marks about the litter problem in our city, and asked for cleanup supplies. He then sent her to KALB. I remember the day she first came in to our office. Lynne Hart (previous executive director) and I were so happy to meet her, and were glad to provide her with the supplies needed to pick up litter, including litter grabbers, vests, bags, and gloves.
From that day forward, she has been an inspiration to us all. She has recruited friends and other volunteers to help along the way. She has piqued the interest of those who have observed her in action, so much so, that there have been multiple community cleanup events as a result of her visibility in cleaning up litter.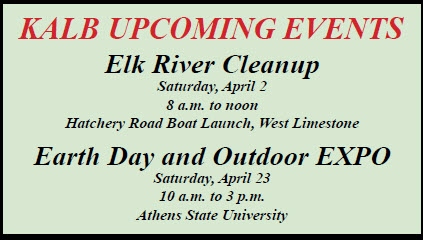 One of those events was named after Laverne herself. Jerome Malone, minister at Oasis: Christ's Church at Athens, along with several other organizations, hosted the "Mrs. Laverne's Clean My Block Party" in May of 2021. This was such a fun event and many volunteers came out to help clean and to fellowship with one another.
Laverne continues to work hard to clean up our town by picking up litter, and bringing attention to blighted areas as well. She is now a very active board member of the Keep Athens-Limestone Beautiful Commission. She also attends Athens City Council meetings and speaks to the council regarding problem areas within the city. Mayor Marks even mentioned her in his annual State of the City address on March 10.
We are so happy to celebrate Mrs. Laverne in her accomplishments over the last two years! Her commitment is truly an inspiration to us all. To view her story and video interview with Keep America Beautiful, please visit the Keep America Beautiful website at www.KAB.org. Hover over the "What's Happening" tab, and click "Affiliate Updates." Scroll down and look for the picture with Laverne and Jerome Malone holding a t-shirt that says, "It's Our Community, It's Our Neighborhood, It's Our Job." Click the picture and that will link you to the article and video.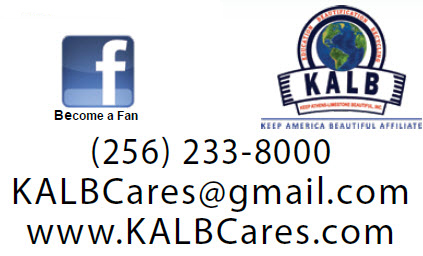 Laverne's motto is something that we should all take to heart as we think of how we can serve our community better. It's our community. It's our neighborhood. IT'S OUR JOB! If you are interested in helping, consider KALB's Adopt-A-Spot program. Adopt a stretch of roadway and commit to keeping it clean! For more information about this program, please visit our website at www.KALBcares.com or call 256-233-8000.
By: Leigh Patterson
Executive Coordinator – Keep Athens-Limestone Beautiful