By: Ali Elizabeth Turner
Teresa Hagood was one of the first people I met when Steve and I moved to North Alabama from Mexico in 2000. She was a serious professional in the mortgage industry, and I knew that she was trusted implicitly by several successful realtors in our area. However, it was not until she joined our BNI chapter, Limestone Leaders, that I really understood what a gem she was and how she equitably goes to bat for anyone who is trying to buy a home. One day she gave a presentation about a mortgage company that she had recently joined called Movement Mortgage, and even though I am not looking for a house myself, I became a raving fan of "the Movement."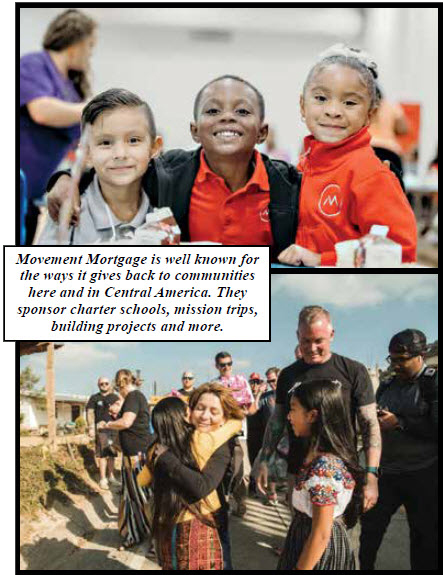 Mortgage companies are often not trusted, and in days gone by, sadly that was with good reason. So, smack dab in the middle of the 2008 mortgage meltdown, former NFL player and Super Bowl champion Casey Crawford and his business partner, Toby Harris, decided to found a mortgage company with the following markedly different purpose:
To love and value people in everything we do.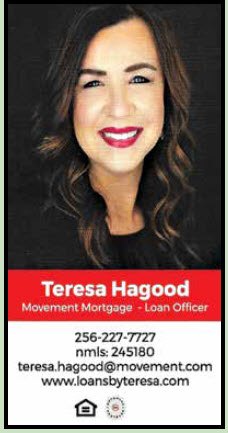 Wait, we're talking about a mortgage company, here, right? Absolutely, and that is how they "had Teresa at hello." She wasn't even looking to make a change in terms of the company she worked for. She just knew that Movement Mortgage was the type of company that she had always wanted to be a part of, and until last August didn't even know it. She told me, "My values as a person matched with theirs as a company. I knew it was a good fit, and that this was where I needed to be." These guys walk the talk in the business, in how they give back both in the States and abroad, in how they treat their customers as well as their employees, and in how they have streamlined the mortgage process to the great benefit of their customers.
Movement Mortgage started out with 4 employees, and today they have 4500. They are based in South Carolina, and have over 775 offices nationwide. They have an A+ rating with the Better Business Bureau and have been voted as one of the Top Ten Mortgage Lenders in the country. They are privately held, so they can choose to do what they wish with their profits, and their commitment to giving back is stunning.
Movement has started tuition-free elementary and middle charter schools in the Southeast that have as their mission: We exist to love and nurture scholars by leading a movement of changes through academic excellence, character development, and preparation for success in life.
Movement Mortgage has invested $100 million in education with the goal of having 100 schools nationwide in ten years. They have also recently earmarked another $100 million to expand community outreach, build affordable housing and clinics. They chose to use the recent unprecedented gains in the housing market to invest in their communities. Teresa told me about their Love Works program that is for employees. It was discovered that a single mom who was a recent hire at Movement was living in her car with her family, trying to hang on until she could improve her circumstances. Movement employees took care of her through Love Works, got her into good housing and took care of her while she got on her feet. She and her family are now thriving.
Another unusual feature of Movement Mortgage is the fact that they sponsor foreign mission trips for their employees to travel to Central America where Movement Mortgage is building what they call Hope Centers. I can attest that when people get a chance to help people in a foreign country who have virtually nothing, there are changes that occur whose positive impact can't even be measured, and that is certainly the case here. Teresa has not had the chance to go on a trip yet, but it is definitely one her goals.
Okay, all of this vision and generosity is great, but what about the business side of things? Well, Movement Mortgage closed over 75,000 home loan mortgages in 2021, which as you remember was right in the middle of COVID. They are committed to what they call the "6-7-1 process," which means that they will pre-approve a mortgage in six hours, fully process the loan in seven business days, and stand ready to close within one additional day. Impressively, 75% of Movement's loans are processed within seven business days. Needless to say, those are some impressive statistics.
The housing market is changing almost daily, and you need a loan officer and a mortgage company that have your back. You will find both in Movement Mortgage and Teresa Hagood. Call her today for all your home loan needs, and "join the Movement."
By: Ali Elizabeth Turner