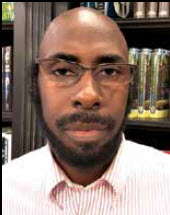 By: Eric Betts
Most successful leaders have stories about the impact of their mother, grandmother, or aunt and how it helped them achieve great accomplishments. It is remarkable to hear stories of how mothers have inspired those who have succeeded in the field of their expertise. It is also important for leaders to maintain a humble attitude and posture in order to continue on the path to greatness. Part of that humility is reminding oneself of the contribution of their mothers, and the humble beginnings of their upbringing. Such reminders will help leaders to remain grounded and well balanced. The most inspiring tribute to one's mother, in my humble opinion, is that of NBA superstar, investor, philanthropist, and businessman, Kevin Durant.
This tribute was part of his MVP speech in 2014. His acknowledgments included teammates, basketball management, childhood friends, other NBA players and coaches. Durant mentioned how he never imagined that he would become an NBA basketball player, but only a recreational league coach. He went on to state that if it were not for his mother, he would have never been inspired to succeed at the highest levels. Durant referred to how his mother led their family through hardship and seemingly impossible odds. Wanda Durant, Kevin's mother, was a single mother to two boys in a rough neighborhood outside Washington DC. Due to financial struggles they had to move from house to house in order to survive. In one particular apartment, they had no beds or furniture, but sat and slept on the floor together as a small family. Simply having a roof over their heads was viewed by them as an achievement. Then Durant concluded his speech with words that brought tears to the eyes of many who were in the audience:
When something good happens to you, I don't know about you guys, but I tend to look back to what brought me here. You wake me up in the middle of the night in the summer times, making me run up a hill, making me do pushups, screaming at me from the sidelines of my games at 8 or 9 years old. We wasn't supposed to be here. You made us believe. You kept us off the street. You put clothes on our backs, food on the table. When you didn't eat, you made sure we ate. You went to sleep hungry. You sacrificed for us. You the real MVP.
There are a great many successful leaders who fortunately did not struggle through childhood in the way that Durant's family did. This should be considered a blessing because under ideal circumstances, all persons would start of life in a stabilized environment. However, this is not the case in too many situations. But how inspiring it is to rise from the bottom of the economic ladder and achieve the unimaginable due to the perseverance, sacrifice, nurturing, and resilience of a mother. Wanda Durant remained hopeful for her children, even when all appeared hopeless. She made Kevin believe in himself and inspired him to give his all to his craft. Kevin Durant, in his humility, recognized in his highest moment, that all that had been achieved was due to his mother's determination to push him to the extreme limits of his abilities. It was these traits that made her son describe her as the "real MVP."
Kevin Durant's speech showed that giftedness alone is not enough to succeed; sometimes it takes someone else believing in you, challenging you, and pushing you to the pinnacle of greatness. In this case, and many others, it is the faith and commitment of mothers that makes all the difference. Today, Wanda Durant is able to sit on the sidelines of NBA games and witness the fruit of her faith and determination. Once impoverished, today she is able to travel the world in support of her son. Today, we salute those mothers who did not give up on life when they had every excuse to do so. We praise and honor those mothers who sacrificed for our success no matter how large or small we may view our achievements. The higher we climb in life, may we understand, that the key to our future success depends on not forgetting from whence we came. If you are the product of a resilient and hopeful mother, please remember that she is the real MVP.
By: Eric Betts
Assistant Director, Curtis Coleman Center for Religious Studies and Ethics at Athens State University