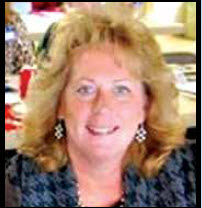 By: Sandra Thompson
Billy G. Bass was born in Giles County, TN on Jan 16 1934; he grew up in Minor Hill. Billy says the Korean War was a major influence on his on his decision to join the military, specifically the U.S. Navy.
Billy initially thought he was going to be an electrician; however, within the first month aboard ship, he was assigned to the boiler room. Upon completion of his first assignment, he was offered the position of Ship's Lab Person, responsible for daily testing of total water for boilers as well as other water needs. In addition, the ships lab was responsible for the transfer of oil from the storage tanks to the service tanks each evening. "This was an enticing position in that when we docked and made all the dock hook ups, I had open gangway relative to liberty. Even when we were in the Long Beach ship yards for over 90 days, the Chief, (who referred to me as "Little One") said, 'Little One, do not show up while we are in the ship yards, they will find something for you to do.' So it was "no show" for me! It also certainly did not go unnoticed that our assigned barracks in Long Beach, CA were right next door to the Wave barracks, not a bad situation to be in!" Luck would also have it that Bill's first cousin Julian Bass was also stationed there as well, and they shared a car together. Julian went on to have a career as an electrician and retired from Browns Ferry Nuclear Plant.
Billy spent his four years with the Navy dividing time in between Long Beach, CA and Yousuka, Japan; he also spent time in Honolulu.
After deciding to get out in 1957, Billy went to work for Mansanto/Chemstrand at the company power plant, while also attending Athens College. By 1962, he had earned a math degree, with a minor in science. He was then given a position as an intern for the Industrial Engineering group. In 1966, he had the opportunity to join NASA, and was hired by scientist Dr Ernst Stuhlinger, one of the original of the Von Braun groups. Their field of study was space science.  "I spent my total career in this organization assisting scientists in developing their documentation for research funding from NASA Headquarters. After about 5 years, I became the Chief to the Laboratory Technical Management group.  I was then appointed as the assistant to the Director who was Deputy Chief of the Microgravity Science a division dedicated to the International Space Station."
Billy married the lovely "Billlie" Hobbs in 1957; they have a son, Jeff, and a daughter, Suzanne. They also have a granddaughter and great grandchildren! Billy and Billie are tremendous supporters of the Alabama Veterans Museum and believe that Athens/Limestone County makes veterans a priority. Visit the museum to read more about Billy and his life in the military and at NASA.
By: Sandra Thompson
Director, Alabama Veterans' Museum