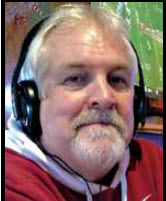 By: Tim Lambert
We are so overloaded with news and results this spring that one column is just not enough, so we've decided to split things up into two parts: this month we'll focus on baseball and softball.
Congratulations to Ardmore's Preston Patterson for his baseball commitment to UT Southern. East Limestone's Rebekah Phelps signed with Midway University soccer.
East Limestone's Lily Hosmer scored her 100th career soccer goal along with four others in a victory over Brewer.
Athens Bible School baseball coach Bill Murrell got his 900th career win against Valley Head. He also announced his retirement effective at the end of this season.
James Clemens baseball coach Johnny Johnson posted his 300th career win against Russellville and his 100th victory as Jets coach against Charles Henderson.
Highlights:
Baseball
Calhoun 7-3, Marion Military Institute 4-8
Calhoun 6-9, Snead State 7-7
Calhoun 3-11, Central Alabama 6-8
Calhoun 1-6, Lawson State 5-1
ABS 12, Mae Jemison 1

ABS 7, Valley Head 1
ABS 14, Valley Head 4
ABS 12-13, Woodville 1-0
ABS 10-6, Skyline 1-5
ABS 17, Shoals Christian 17 (called due to darkness)
Ardmore 20, Westminster 5
Ardmore 7, Deshler 3
Ardmore 5, Brewer 2
Ardmore 20-4, Brewer 1-3
Athens 5, Summertown 4
Athens 15-21, Columbia 0-0
Athens 10, Corner 0
Athens 10, Wilson 0
Athens 5, Bob Jones 3
Athens 12, Hoover 2
Clements 10, ABS 1
East Limestone 8, Clements 1
East Limestone 11, Ardmore 10
East Limestone 6, Madison Academy 5
Elkmont 14, Clements 0
Elkmont 13, East Lawrence 2
James Clemens 10, Russellville 7
James Clemens 7, Etowah 2
James Clemens 2, Holtville 0
James Clemens 7, Creek Wood 3
James Clemens 5, Oakland 0
James Clemens 3, Russellville 2
James Clemens 12, Charles Henderson 2
James Clemens 3, Enterprise 1
James Clemens 3, Hokes Bluff 2
James Clemens 8, Springville 2
James Clemens 4, Westbrook 3
James Clemens 9, Sparkman 5
James Clemens 8, Florence 5
James Clemens 11-6, Florence 1-5
James Clemens 10-12, Austin 4-2
James Clemens 11, Buckhorn 5
Lindsay Lane 18, Hatton 4
Lindsay Lane 18, Randolph 14
Lindsay Lane 12, Whitesburg Christian 2
Lindsay Lane 12-13, Whitesburg Christian 6-1
Lindsay Lane 13, West End 1
Lindsay Lane 14-21, Falkville 0-6
West Limestone 13, Lauderdale County 3
West Limestone 14, Phil Campbell 8
West Limestone 8, Waterloo 1
West Limestone 17, Rogers 0
West Limestone 8, Rogers 1
Softball
Calhoun 5-7, Northwest Shoals 4-3
Calhoun 3-10, Marion Military Institute 2-11
Calhoun 6-3, Shelton State 0-0
Calhoun 4-9, Shelton State 8-5
Calhoun 6-8, Wallace-Dothan 7-8
Calhoun 4-2, Lawson State 0-9
ABS 13, Addison 0
ABS 2, Central-Florence 1
ABS 9, Decatur Heritage 1
ABS 11, Addison 0
Ardmore 7, Russellville 3
Ardmore 5, Wilson 2
Ardmore 15, Loretto 2
Ardmore 8, Lauderdale County 0
Ardmore 4, Buckhorn 3
Ardmore 15, James Clemens 0
Ardmore 1, Greenwood 0
Ardmore 8, Scott County 3
Ardmore 4, Meade County 1
Ardmore 2, Russellville 1
Athens 17, Mae Jemison 0
Athens 15, Sparkman 11
Athens 7, Munster (IN) 0
Athens 14, Oswego East (IL) 4
Athens 7, Ardmore 4
Athens 15, Jackson Christian 0
Athens 4, Pell City 3
Athens 7, Madison County 1
Athens 3, Brooks 2
Athens 5, Huntsville 0
Athens 11, Elkmont 2
Athens 1, Pell City 0
Clements 7, Colbert County 4
Clements 17, Decatur Heritage 5
Clements 6, Colbert County 5
Clements 11, Sheffield 0
East Limestone 8, Clements 4
Elkmont 13, ABS 8
Elkmont 4, Danville 2
Elkmont 5, Russellville 1
Elkmont 3, Hackleburg 2
Elkmont 8, Mars Hill 5
James Clemens 15, Grissom 5
James Clemens 18, Lee 2
James Clemens 11, Woodstock North 1
James Clemens 11, Bob Jones 7
James Clemens 20, Decatur 1
James Clemens 8, Florence 4
James Clemens 4, Deshler 3
Lindsay Lane 15, Tanner 0
Lindsay Lane 13, East Limestone 8
Lindsay Lane 13, Falkville 3
Tanner 12, Mae Jemison 3
Tanner 17, Holt 7
West Limestone 9, East Limestone 6
West Limestone 12, Colbert County 3
West Limestone 11, Westminster 3
West Limestone 14, Lake Zurich (IL) 0
West Limestone 14, Bloomington Central (IL) 1
West Limestone 11, Highland (IN) 5
West Limestone 5, Westminster 4
West Limestone 16, St. John Paul II 0
West Limestone 15, Clements 0
By: Tim Lambert
Tune in for the PlayAction Sports Update, three times each weekday on 1080 AM WKAC.
Visit us online at www.pasnetwork.net! email: playactionsports@hotmail.com