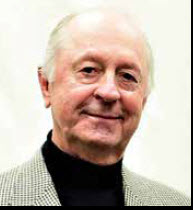 By: Jerry Barksdale
July, 2015. The morning was hot and muggy when my good friend (and sometimes red-head) Pat and I departed Elk River headed to Taos, New Mexico in a Hertz rental car, leaving "Little Red," my faithful Toyota pick-up parked. Pat had an aching back and couldn't ride 1,200 miles on a bench seat. The rental had adjustable bucket seats that reclined like a bed. A Sundrop, two Advils, and a pillow and she was soon happy and snoozing. The long road to Taos beckoned me as it has done since I first went there 32 years earlier. It was there while sleeping in the Sangre de Cristo mountains overlooking the Rio Grande River that I found a measure of peace to calm my troubled soul. Like the churning waters of the Rio Grande, my life has rushed onward: divorce, remarriage, followed by another divorce, death of my parents and first born, and finally retiring after 43 years of law practice. I didn't miss the law. After all, working in a pie factory would soon grow old.
Many months earlier while returning home from an Auburn football game, a texting woman slammed into the back of a car occupied by Pat. She was darn near killed. Her scalp was sliced open; right eye dangling from the socket, face crushed, teeth pushed back, three broken ribs, lacerated liver and both pelvis fractured. I keep her pumped up. "Sweetheart, as soon as they straighten your nose and level your eyes you'll look just fine." And she does – maybe even better than before. "Tanner-tested girls" (similar to the Good Housekeeping seal) don't complain. Pat grew up driving a Farmall, chopping and picking cotton, and milking cows. After raising a daughter as a single parent while working full time, there isn't much that daunts her. "Make do" is her motto. She has one weakness:  she can't pass a shoe store without going inside.
Our plan was to stop over in Santa Fe and visit my 19-year-old grandson who had recently moved there to find that "something else" as I had done in 1985. It was raining soup, and his bowl was upright. He had just landed a good job at the Anasazi Inn.  "Joshua," I said earlier, "we can get a room at Budget Inn for about $70 bucks a night.  Can you beat that?" He'd replied, "Papa, a weekend at the Anasazi is $1,200." Ridiculous!  My first house payment was $72 dollars a month, and had two bedrooms and a carport. Later, we planned to drive up to Taos and visit my daughter, Shannon who had moved there 16 years earlier with a psychotic dog and no job.  She has done well. Now, she has two dogs, a cat, a job, and a growing music career.
It was 101 degrees when we stopped at Ft. Smith, Arkansas for a late lunch at Cracker Barrel. Down south, heat gives folks something to talk about. I remember chopping "Johnson grass" out of a corn patch in scorching July heat when I was a kid and the water jug was so hot that the opening burned my lips. Late afternoon we were chasing a setting sun across the wind-blown plains of western Oklahoma.  Route 66 runs along I-40. During the Great Depression, it carried thousands of poor and hungry "Okies" from the Dust Bowl to California to pick fruit and vegetables. The 1960's TV program "Route 66" had been one of my favorites. Two young drifters in a Corvette drove from place to place on the highway searching for adventure. "Wanna play Route 66 and stop at a house and see if there is any adventure going on?" I asked Pat. "Wanna get shot?" she deadpanned.
We exited at Shamrock, Texas and ate supper at Big Vern's Steakhouse. Route 66 runs down Main Street where the famous art-deco style Conoco station featured in the movie Cars is located. Shamrock boasts the "tallest water tower of its class in the State of Texas." Imagine that! And it cost $6,560 dollars to build in 1915.
"What's Shamrock known for?" I asked our young, tattooed waitress. She shrugged her shoulders. "I don't know." Black clouds, filled with heat lightning lay low on the western horizon as we headed to Amarillo. The day had been long. Near midnight, we looked for a motel room. I arrogantly declined a smoking room. After four more stops, my arrogance had dissipated to desperation. Finally, a Microtel.
Sunday afternoon, we reached Santa Fe and drove to Joshua's small adobe house at the end of a dusty road set among sage brush and juniper bushes. It was located inside "Creativity for Peace Camps," whatever that is.  Very Santa Fe-ish. Santa Feans spend a lot of time searching for "energy centers" and identifying "walk-ins" (aliens who inhabit humans). They don't have time for real southern fun like tractor pulls and coon hunting. After a fine meal of burritos smothered in red at Maria's, we visited the historic downtown plaza where the Santa Fe Trail ended its 800-mile journey from Missouri.
Pat and Joshua went to TJ Maxx – "just because" (read shoe shopping). Pat believes that a woman's happiness and health resides in her shoes. I moseyed around the plaza and checked out a tall monument erected in 1868. Engraved on one side was: "to the heroes who have fallen in various battles with __________ Indians in the territory of New Mexico."
"What was the missing word?" I wondered.  No doubt, someone had been offended.
Yep!  The word "savages" had been chiseled out. If the Indians had erected the monument, I wonder what it would have said about the New Mexicans…
TO BE CONTINUED…
By: Jerry Barksdale