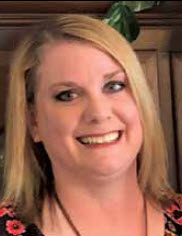 By: Leigh Patterson
I feel as though I'm starting to sound like a broken record, but I am frustrated and I feel as if a lot of you out there are too! Litter is an ongoing issue, not just in our city and county but in our state and country as well. It is overwhelming to think of how much litter is actually out there in the world and the efforts that it would take to clean it up. But the place where we can effect the most change is in our own area.
One of the things that we work so hard to do here at Keep Athens-Limestone Beautiful is to effect change, including changes in mindsets and in behaviors toward the issue of litter. We do this through education and through taking action by providing volunteer opportunities in the form of cleanups. Since January 2021 alone, we have hosted or supported four Saturday cleanups in different areas around the county, with a total of 326 volunteers collecting over 70,000 pounds of litter and debris.
I am personally thrilled with the results of all of our cleanup efforts! However, I am very frustrated with the people who continue to litter on our roads, waterways, parks, and public lands. It is infuriating to see litter on a roadway that volunteers have just spent hours of their own personal time cleaning up.
On Saturday, March 13, several volunteers from the Clements Volunteer Fire Department spent hours cleaning up Cowford Road as part of the Cowford Campground and Waterway Cleanup. If you have driven down that road lately, you know how bad the litter was there, especially near Brownsferry Road.  After spending all of that time working so hard to clean that road, some people had the nerve to throw out trash from their car windows again on the side of the clean road.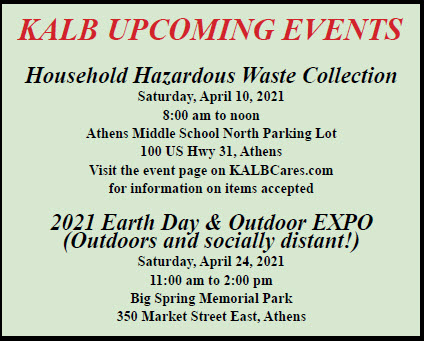 Unfortunately, this happens all of the time and not just in that location. I was speaking with a young man from the Limestone County District 2 Litter Patrol last week who was voicing the same frustration.  He and his crew had picked up on a roadway and stopped for lunch. When they came back to complete the job an hour later, people had already thrown out trash where they had just cleaned!
This behavior has to stop! What would your mother do if you went into her living room and threw down all of your fast food trash or your drink cans and bottles right in the middle of her floor? Maybe some of your mothers would pick up after you, but I am doubting that. As a mother myself, I know what I would do! The same goes for when you are in your vehicle or when you are in a public area. Please hold on to your trash until you can properly dispose of it in a trashcan. Do not throw out your trash onto the ground or onto roadsides in our city or county. Do you want visitors in your home to see your trash lying around on the living room floor? In the same way, we should not want our community looking trashy to those who are visiting our area (or to the rest of us who live here!). What does that say about us?
I know that I am mostly "preaching to the choir" here, but I am asking for your help. KALB can continue to host cleanup events and write articles bringing awareness to the problem, but we need your help as well by reporting acts of littering and illegal dumping.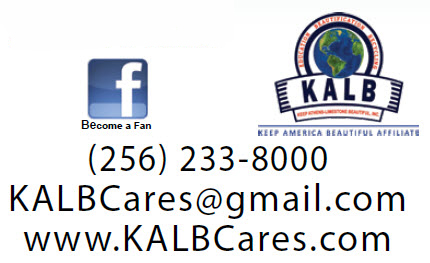 The Department of Homeland Security has a saying about witnessing suspicious activity: "If you see something, say something." This applies perfectly to witnessing an act of littering as well! KALB has a litter hotline. If you see someone littering or illegally dumping, report it by calling 256-233-8000, so that we may turn it over to the proper authorities. We need the following information: time, location, vehicle tag number and description, and the act that you witnessed (threw a bag out of the passenger window, etc.). We also have an online form available to report littering and illegal dumping at KALBCares.com under the Litter Control tab.
If litterbugs realize that people are watching, maybe they will be less likely to continue this behavior. Let's work together to try to stop this ugly habit that affects us all. If you see something, say something!
By: Leigh Patterson
Executive Director – Keep Athens-Limestone Beautiful