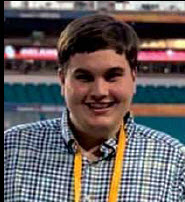 By: Blake Williams
Athens Saturday Market has secured a new presenting sponsor for the 2021 season.
Sarah Evans with Listerhill Credit Union says they are proud to become the Presenting Sponsor of the Athens Saturday Market for the 2021 season which begins on Saturday, June 5. Evans said, "Listerhill Credit Union will be opening a branch in Athens later this year and is excited to be involved in the community while they build at the corner of Bab Daly and Highway 72 which is still underway."
President and CEO for Listerhill, Brad Green, commented, "The market is the perfect partnership for Listerhill as our philosophy of people helping people at the local level is a great match to their mission to support local agriculture and increase economic opportunities for farmers, small businesses, and artisans."
The state-certified market runs for 13 consecutive Saturdays (except July 3) at the pavilion on West Green Street from 8 a.m. to noon. According to Evans, it provides a vibrant place to access healthy local foods and to see friends and neighbors.
"Athens Main Street is thrilled to welcome Listerhill Credit Union to Limestone County," said Athens Main Street Executive Director Tere Richardson. "They have demonstrated their commitment to the community through the sponsorship of our Athens Saturday Farmers' Market."
Listerhill Credit Union plans to break ground on March 19, 2021, at 10:30 a.m. The address is 22223 Highway 72 in Athens at the corner of Bab Daly and Highway 72.
For those interested in learning more about the Athens Saturday Market, visit this link https://bit.ly/3vz2J7F.
By: Blake Williams