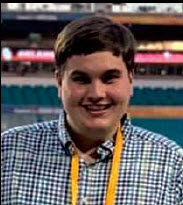 By: Blake Williams
The Limestone County Sheriff's Rodeo sponsors a Rodeo Queen Pageant. There are seven divisions for the Queen Pageant ranging from ages 3-4, 5-6, 7-9, 10-12, 13- 15, 16-18, and 18-26. Horsemanship is optional for all divisions aged 5 and up, except for "Miss Limestone Sheriff's Rodeo," the 18–26-year-old division.
Horsemanship for the 18-26-year-old division requires horsemanship participation. Contestants in this division compete to win a custom-made trophy saddle, a custom belt buckle, a watch, scholarship money, and much more. The entry fee for this division is $100.00.
Kellie Barron, pageant committee director, explains the main objective for participating in the pageant:  "The main goal is to build strong young women through enhancing self-confidence along with more knowledge of horses, rodeo, social and interviewing skills," she said. "These characteristics can carry them through the rest of their lives!"
Applications can be picked up at the Limestone County Sheriff's Office or downloaded from www.limestonesheriffrodeo.com, or by mail.
The deadline for ages 3-18 to submit their applications is April 16 and the deadline for ages 18-26 is May 1.
By: Blake Williams