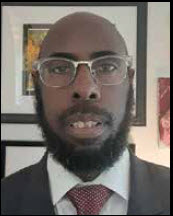 By: Eric Betts
It was on Sunday, July 31, 2022, that the world learned about the death of Bill Russell, who was of one of America's legendary icons in sports. He was 88. He led the Boston Celtics to 11 championships, with 8 back-to-back championships. Before his entry into the NBA, he won two NCAA basketball championships with the University of San Francisco. His illustrious winning career with the Celtics spanned from 1956-1969. No other NBA star or any other athlete in major professional sports is as accomplished as Bill Russell. What he accomplished in life is not as spectacular as how he accomplished it.
What made Bill Russell a remarkable person is the fact that he gave his all to his personal craft despite the opposition he endured. He suffered many racist attacks by basketball fans and slights by sports writers. He was unwelcomed and unwanted by a significant proportion of the Boston sports fan base.  He also endured vandalism of his home as many were angry about his success as a black athlete during those turbulent times. Later in his life, now deceased Laker legend Kobe Bryant asked him how he was able to exceed expectations despite his adversities. Russell said that he used it as fuel to make him an even better athlete and person, rather than being discouraged, performing beneath his potential, or calling it quits. He was also a vocal advocate and activist for Muhammad Ali's religious objection to being drafted for the Vietnam War. He participated in the famous March on Washington in 1963. He utilized his celebrity status to change the world and make it a better place for future generations.
Russell went on to become the head coach of the Celtics while simultaneously playing games as a member of the team. He continued to win championships even as a player coach. He was the first black head coach in any major American professional sports league. This paved the way for many others who would follow. He was known for being comfortable in his own skin, not changing himself, not diminishing his sense of dignity and pride, his values, or his love of self in order to make others comfortable around him. He held his head high regardless of how he was treated or what others thought of him. This is a trait that all leaders should follow. Bill Russell wanted to be known as a change agent in the world and not simply as a basketball player. He wanted his legacy to be that he was a man who made a positive difference in the world. After his retirement, he became an ambassador for the NBA. He would become an advisor and mentor to generations of basketball athletes that would follow, beginning with Larry Bird and Magic Johnson and including today's players. His advice to the younger generation of players had less to do with basketball and winning on the court, but how to utilize winning principles to become better men and win in the game of life.
In 2001, he developed a tremendous educational and professional development resource for future leaders by authoring a book entitled Russell Rules. In this volume he takes the lessons he learned as an athlete, coach, single father, and mentor to help leaders in all fields to be the best version of themselves and succeed. One of the lessons he shares with his readers is the power of craftsmanship and quality. Craftsmanship is the result of applying a skill or ability with professionalism and maximum effort. This includes the result of not relying on natural skill alone, but forever learning, adding, adapting, changing, and improving upon one's ability and skillset. Russell viewed craftsmanship as not only the application of a skill set but developing and mastering the ability to perform one's skill set in the best way.
One of Bill Russell's rules for leadership is that by maximizing and improving upon one's craft, it becomes contagious for the entire team. This includes not only sports teams, but also business teams, non-profit teams, teams within religious organizations, or teams within education.
The result of this contagious craftsmanship principle within a group is as follows: "An entire team working to be the best will be the best." Russell understood that this skill or value system will always place a team a step ahead of the competition and helps to improve the character of the persons who embrace it. Where did Bill Russell develop his ideas concerning craftsmanship? He learned it in childhood from his father. His family value system suggested that craftsmanship involved exceeding expectations and going the extra mile in any assignment. He utilized Honda and Lexus as examples of building a more impressive product rather than slashing costs or prices.
Craftsmanship is inevitably linked to success, but, even more, it is tied to leadership. The better you are at what you do, the more you set an example without words or memos for others to see and follow. Craftsmanship is infectious because it raises the standard. It is a funny notion, but many times if you refuse to accept anything but the very best, you often get it. In my opinion, craftsmanship needs to become an important part of your business culture. My father used to say, "If you don't do it excellently, don't do it at all." Besides your employees, craftsmanship becomes an important element of your institutional and product brands. I have often believed that anyone can cut prices, but it takes brains and commitment to make a better product. From the perspective of quality, there is as much craftsmanship in a Honda as there is in a Lexus, and because of that craftsmanship both cars are enormously successful.
Bill Russell's idea of craftsmanship should be carefully and studiously considered by those who are leaders or who are seeking to better themselves professionally. A leader does not have to command that their subordinates give their best. Russell suggests that by modeling excellence it automatically transfers to the rest of the team. Teammates, according to Bill Russell, will rise no higher than the standard that leaders sets for themselves. If you give your best as a leader, you position yourself with the credibility to accept and expect nothing less than the best. The teammates will give their best because they have a clear view of what will be accepted and expected. This is Russell's key to leadership. He once said, "We have a game to play, and since we are going to play it, we may as well win." In other words, don't play unless you absolutely play to win. This is what craftsmanship is all about. But more importantly, let us all follow Bill Russell's example and live our lives courageously, compassionately, and with intention and the view of being world-changers for the good of all within our own spheres and beyond our own individual careers and professions. Leave a legacy of goodness behind.
By: Eric Betts
Assistant Director, Curtis Coleman Center for Religious Studies and Ethics at Athens State University