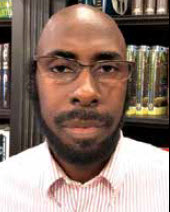 By: Eric Betts
Too often, when this country learns about another horrific massacre as has recently occurred in Uvalde Texas, after a week or so, the media reports simply move to the next story. One of the worst school shootings to date occurred in Uvalde. The barbaric act was committed by an 18 year old who had recently made violent threats on social media and purchased a powerful weapon on his birthday in order to carry it out. Among the murdered were 19 children and 2 adult teachers. Another 17 persons were wounded in the attack. Sadly, the incident occurred on May 24, a day before the end of the school year.
Among the deceased, was 10-year-old Jackie Cazares. Her father wrote an extremely moving note to his deceased daughter in the wake of this tragedy. Jacinto Cazares tearfully typed the following in an online post:
Tragedy has hit our hometown of Uvalde. As a community we've been affected one way or another. But there is a select few, that won't be kissing or hugging our babies tonight. My baby girl has been taken away from my family and I. We're devastated in ways, I hope no one ever goes thru. Taken out of arms and lives, in this freaking cowardly way, so young, so innocent, full of life and love. It hurts us to our souls. We thank everyone from the bottom of our hearts, for your love, support and prayers. My baby girl will always be with us and those she has touched. May your passing not be in vain, something will be done, I promised you. Be in piece with the rest of the angels, sweetheart. Daddy, Mom, Sister, Brother and the whole family are going to miss you forever. Baby girl we all love you with all our hearts. Rest in peace, my Babygirl.
Part of being human and member of the human family, is the ability to see ourselves in others that we may not personally know. It is true that news media has historically maximized its viewership by understanding our triggers, but that reality should never cause us to forget that there is a lot to grieve about in our world. We should not harden our emotions or become cold or callous in order to avoid being a victim of media manipulation. We should as humans feel as much pain and grief as possible when we see a community hurting. Remember, even "Jesus wept." It is reported that the Uvalde community is so small, that everyone knows someone who has been impacted. Upon witnessing the grief of the families and the tears streaming down the faces of members of that community as they laid flowers and wreaths at the make-shift shrines, it becomes heartbreaking. I see their tears and I see a picture in a sense of Jesus' weeping.
In the aftermath of these incidents, the problem is not media manipulation, but rather the media moving on to the next story in a matter of days. Perhaps it is the underreporting that is posing a problem, especially in the case of the deaths of 10-year-old innocents. Perhaps the problem is that we move on too quickly, and we fail to hear the stories and feel the heartbreak of our fellow human beings.
Is it possible that, as a society, we rely so much upon data and statistics surrounding deaths that we do not focus on the stories of mothers and fathers? So often, the attention turns to the question of "Why did this happen?" or "Why does this keep happening?" and consequently, the stories become impersonal. Too often the attention goes to the question of "Who failed?" These are legitimate questions, and solutions should be vigorously sought after. But while searching for solutions, may it not be that amidst the finger pointing, we forget the personal human stories and our love for humanity. Whatever the disagreements, we can together relate to the personal stories and grieve with the families, and perhaps dwelling upon them will help us see more clearly our way out of this epidemic of school shootings.
I am reminded of the words of an ancient Hebrew prophet who after seeing so much death and suffering, resisted all attempts to simply move on from a long period of grief, tears, and despair. He pleaded and wished for more tears and a longer period of grief. The words capture what should be the spirit of those who may not have been personally affected but are affected as fellow humans. The words are as follows: Oh, that my head were waters, and mine eyes a fountain of tears, that I might weep day and night for the slain of the daughter of my people! Jeremiah 9:1
The same ancient prophet referred to a group of mothers, of whom the mothers of Uvalde might be able to relate. They too refused to move on, because they could not move on. A voice is heard in Ramah, Lamentation and bitter weeping. Rachel is weeping for her children; She refuses to be comforted for her children, Because they are no more. Jeremiah 31:5
Indeed, there is much work to be done to solve the problems of insane massacres in our society, but part of that work is learning what it means to be human, seeing ourselves in one another, and refusing to move on to the next political issue or exciting story. It is true that thoughts and prayers are not sufficient considering the changes that are needed, but corporate tears and community grief is a part of the change that is needed.
By: Eric Betts
Assistant Director, Curtis Coleman Center for Religious Studies and Ethics at Athens State University