By: Ali Elizabeth Turner
"Hop in," said Mr. Wes Isom as he made room in the official farm truck for me to be whisked away on a tour of the orchards and the remaining scarecrows from last year's scarecrow contest. Autumn is on its way, peach season is coming to a close, and the cider and refreshing cider slushies, for which the Isom's stand has become so famous, are now available. The 2022 season has not been easy for any American farmer anywhere, and thankfully the Isoms have been at it long enough to know that even with the effect of COVID, inflation, supply chain challenges, scarce amounts of fertilizer, increase in petroleum prices, and difficulty getting seed, triumph is theirs and their legacy lingers.
Mr. Wes showed me the places that survived the horrific twisters of 1974, which wiped out all but 14 acres of the orchard's peach crop. "That's what got us going with veggies," he said, and added, prior to 1974 it was just the orchards that were under the Isom banner. I was also treated to viewing the site of the newest batch of peaches that were just planted this spring, and will be ready to harvest in 4 years. As Wes reminisced about the storm, he made a comment that illustrates well how farmers have always worked together. "Everybody had to rebuild, and everybody helped each other," he said.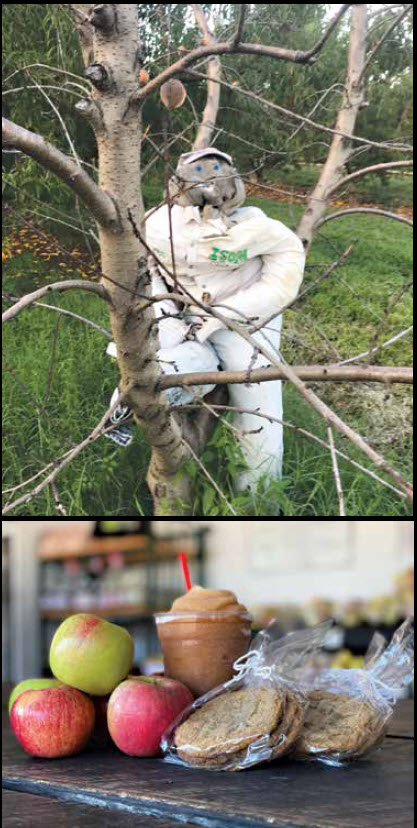 By way of history, it was Wes's grandfather, known as E.K., who started growing peaches before the outbreak of WWII. His son, Wes's father, whose name was Joe, established the stand on US Hwy 72 in 1957. They added the apple orchards in 1966. The land was originally worked by mules, and the use of trucks came comparatively late. The Isoms used a book that was published by Auburn University that served as a guide for what could be robustly grown on the acreage without wearing it out. For generations, the Isoms have rotated crops, let the land rest, and have nourished and replenished it so that it yields nutritionally dense produce and preserves the soil. They recognize that they are blessed, need to be good stewards of what they have been given, and Wes's working philosophy is: "We try to do the best we can." He also puts it another way: "We knitted and gritted and worked."
The Isoms currently own a total of 360 acres on the north and south sides of US Hwy 72 in Athens, and the official address for the iconic stand is 24012 US-72, Athens, AL 35613. Today, Wes and Marlene's family run it together with them, and it has grown to include U-pick grapes, U-pick flowers, vegetables, several types of peaches and apples, and their famous cider in the fall. I learned something about apple juice vs. cider from Mr. Wes. Apple juice is always made from just one type of apple. For example, if you have honey crisp apples only, and press the juice out of them, you have apple juice. If you combine several types of apples and do the same thing, you have cider.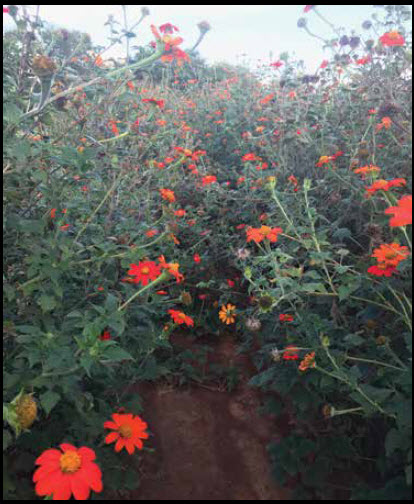 In recent years, Isom's has added a slushy machine that makes refreshing "slurpable" drinks that are pure cider and pure ice, nothing more. These slushies are the best I have ever had, and are a big hit throughout our area. For those who are just traveling through and who make the trip to the stand while they are on their journeys elsewhere, the trip is definitely worth it. "Every batch of cider is different, and has a 17% – 18% natural sugar content," Wes told me.
One of the best parts of the fall is the annual Scarecrow Contest. They began it in 2017, did not do it during COVID, and it is back by popular demand. When Wes took me to see Rosie the Riveter, there was a family right near it that cuddled in and proved that while Rosie might be a bit worse for wear this much later, she is still charming. Rosie was made by a group of women engineers out of Huntsville. "She hasn't scared any crows, but we love her," said Wes. Much further across the orchard was another scarecrow that was supposed to be Wes himself. If you look closely at the clothing, you'll see Wes's service shirt with his name on it being sported by the scarecrow. "There will be cash prizes for the scarecrows," he said. First prize is $400, second prize is $300, and third prize is $200.  The scarecrow contest opens up for display on October 1, and will stay up all month, Marlene Isom told me. It is these kinds of folks working this kind of land and giving so generously that makes Limestone County such a grand place to live, and you owe it to yourself to stop by Isom's today and taste and see…that their stuff is good!
By: Ali Elizabeth Turner