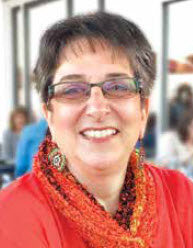 By: Lynne Hart
Several years ago, a mother cat and her four kittens were seriously harmed here in Athens by chemicals poured into a storm drain. The mother and three of the kittens were rescued, one was never found, and one of the rescued kittens died because the burns to his little body were too severe. This story made headlines and became a trending news story. It took this tragedy to cause enough public interest to bring a household hazardous waste collection back to Limestone County after many years of having no method of proper disposal.
On Saturday, May 20, residents of Limestone County are invited to bring household hazardous waste materials to the Athens Middle School parking lot (between the stadium and old high school), from 8 a.m. to noon. Proof of residency may be required. We at KALB are very grateful to the Limestone County Commission for their help in making this event possible. This event is free of charge; however, donations to KALB will be gladly accepted.
What Is Household Hazardous Waste (HHW)?
HHW items present either an environmental hazard, a safety hazard, or both.  Even chemicals that seem like they aren't dangerous could react with other chemicals inside a garbage truck or the landfill and cause fires, explosions, or other issues.
According to the Environmental Protection Agency (EPA) products that can catch fire, react, or explode under certain circumstances, or that are corrosive or toxic, are considered household hazardous waste.  These products require special care when disposing of them and should never be placed in your household trash.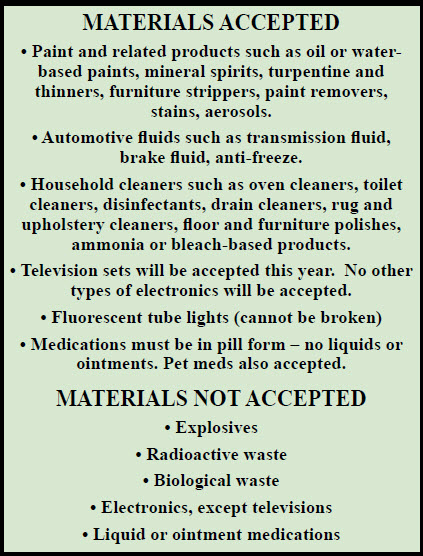 How Are HHWs Harmful?
Putting HHW into your trash can, spilling it in a ditch, or burning it does not make it go away.  Just because you can't see it anymore does not mean it is not causing harm to air, soil, or water quality.  Having a household hazardous waste collection once per year may not be the ideal, but it is an opportunity for everyone who cares to handle their dangerous materials properly.  Please take advantage of it.
What Can I Do With A Television?
This year, televisions will be accepted for proper disposal. This is the ONLY electronic device that will be accepted. Due to the fact that it is nearly impossible to properly dispose of or recycle televisions, we have made the decision to accept them this year to help people rid their homes of these unwanted devices.
Will Medications Be Accepted?
Although most medications can be safely disposed of at the Athens Police Department from 8 a.m. to 4:30 p.m. Monday-Friday at no cost, we will also accept them at this year's event.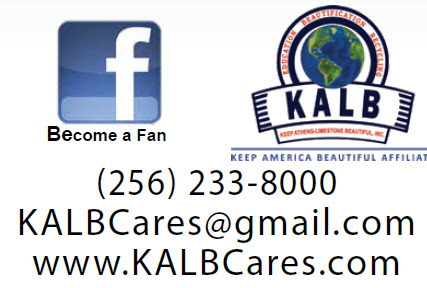 How Will The Collection Work?
KALB will have volunteers on site to unload your materials. You won't even have to exit your vehicle.  Please be sure not to mix any of your products and, if leaking, make sure you place each leaking container in two trash bags to keep chemicals contained. We look forward to serving you and encourage everyone to take advantage of this opportunity to rid your homes, garages, sheds, and basements of these hazardous items.
If you have a question about something you'd like to bring to the collection, please call KALB at 256-233-8000.  We will get an answer for you.
By: Lynne Hart
KALB Commission Member, Keep Athens-Limestone Beautiful