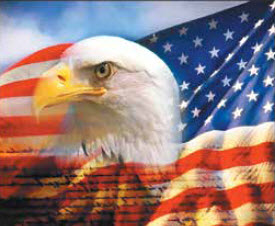 By: Ali Elizabeth Turner
On Monday, the US House of Representatives voted 422-0 to award the Congressional Gold Medal to a group of African-American women who served largely in England during WWII. What was their MOS, or more simply, what did they do in the war? They made sure that mail written from the homefront got into the eager hands (and hearts) of soldiers, Red Cross, volunteers, and government workers. Their official name was the 6888th Central Postal Directory Battalion, or the Six Triple Eight for short. They sorted and routed millions of pieces of mail, and they were 850 strong. There are less than ten of them still alive, and they are thrilled that at last their truly important contribution has been acknowledged.
"It's overwhelming," Maj. Fannie Griffin McClendon, who is 101 and lives in Arizona, said when told of the vote. "It's something I never even thought about it. I don't know if I can stand this." On the way to Birmingham, England, they had to dodge German U-2 boats, and were fired upon by a German rocket when they were in Glasgow, Scotland. Major McClendon and the rest of the Triple Six Eight were assigned to an unheated airplane hangar that also had rats. There, they dealt with a backlog of what was estimated as 17 MILLION pieces of undelivered mail. There was a saying at the time, and I believe it's true from having experienced firsthand what it means to get mail in a combat zone. That saying is, "No mail, low morale." They worked tirelessly for their country, and unfortunately it took decades for their country to say, "Thank you."
It was estimated that the job would take them about six months, and they got it done in three. Then, they went to France to do the same thing. When they came home, they faced an uphill climb when it came to discrimination of all kinds, but several went on to be trailblazers as service members and as civilians. Major McClendon joined the Air Force just after the war, and was the first woman to command an all-male squadron that was attached to the Strategic Air Command. She served until 1971.
The GI Bill was passed in 1944, and one of its most important provisions was to provide a college education for vets returning from the war.  Elizabeth Barker Johnson was the first female to attend Winston-Salem State University in North Carolina on the GI Bill. However, it was not for another 70 years that she took part in the college's graduation ceremony. And, she did so at the age of 99. Doris Moore became the first black social worker in the State of New Hampshire, and Indiana Hunt-Martin worked for the New York State Department of Labor for 41 years.
Am I personally sad that it took this long to get these soldiers who honorably served the United States of America the recognition that is due them? Yes. But I am glad that the handful that are left get to hear it from us before they go home and get to hear it again from the only One that matters: "Well done, thou good and faithful servants."
By: Ali Elizabeth Turner