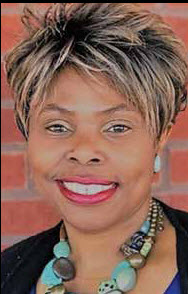 By: Jackie Warner
Every March since 1987, in the United States, Women's History Month is observed and recognizes the contributions and achievements women have made to history, culture, and society. This year's theme is "Providing Healing, Promoting Hope."
There is strength in unity. During this month we have the opportunity to recognize how women helped shape our shared culture, ideas, progress, and lives. Diversity and inclusion is proven to drive better outcomes in workplaces and in our communities.
During this month, let's celebrate!
·         Take time to learn more about women's history within the US and globally
·         Identify groups and associations to support women initiatives in your area
·         Shop at women-owned businesses
·         Attend a workshop or seminar scheduled for Women's History Month
·         Acknowledge and write a thank you to women who have helped shape you along the way
·         Sit back and enjoy movies made by women for women
And Reflect on Godly women who did incredible things:
Loyal, like Ruth.
Worshipping spirit, like Miriam
Obedient, like Mary
Favor, like Esther
Joyful, like Elizabeth
Generous, like Joanna.
Forgiven, like Mary Magdalene
Wise, like Deborah.
Until Next Time, Be Sincere, Kind and Intentional
Jackie Warner, Community Outreach Specialist
Email: thebridge.us@gmail.com
Check out upcoming events:  Website: http://thebridge-us.yolasite.com/