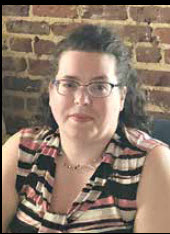 By: Cayce Lee
It's 2022 – we have a new year before us that we can make as great as we want it. The past couple of years have taught us about strength – not only in ourselves but our community. We've gathered, garnered and grown with perseverance.  We've come together to mourn our lost loved ones, celebrate the new additions, and to embrace our differences that actually make our community unique, blessed, and ours.
Athens-Limestone Tourism wants to encourage you to claim your paths – your history, your heritage, and the actual trails, tracks, and treks that add to the fiber of Athens-Limestone this year…from our trails that herald the history of roots like the Columns and Culture Antebellum Home Driving Tour, Beaty Historic District, and the Athens-Limestone Civil War Driving Tour, Athens-Limestone African-American Heritage Trail, and Driving Forces-the History Behind the Street Names in Athens.
Explore the music scene with our Athens-Limestone Music Guide and check out the live music, karaoke and other nightlife on scene. Maybe you'd rather take on the Athens-Limestone Q-Crawl for a little culinary adventure highlighting all our purveyors of barbecue smokin' throughout our county. Stroll downtown with the Guide to the Square for a little shop small, eat small, and have a big time. Be sure to mark your calendars to come visit Athens and Mooresville in April as the Saturday Historic Walks return to town each Saturday with tales of history, homes, and local families led by local volunteer guides whose passion for history and storytelling will keep you entertained.
Maybe you'd rather become one with nature. Immerse yourself in nature with the Noah Bike, Motorcycle, and Car Trail and wind the roads of Athens and northern Limestone County passing historical sites and cemeteries and visiting our smaller places and spaces along the way. Lace up your walking shoes, air up your trail bicycles, or saddle up the horse for an adventure on the Richard Martin Rails to Trails as it winds from the Tennessee border in Veto through a Civil War battlefield, passing through the quaint Town of Elkmont and finishing on the edge of Athens at Mitchell-Coffman Park.  Limestone County stops of the North Alabama Birding Trail dotting the shores of southern Limestone County are great places to observe birds of an amazing variety. Want to hit the water?…Well, paddles up! The Limestone County Canoe & Kayak Trail has Class 1 waters with elevations controlled by TVA, making them a big draw all year round. The Marbut Bend Accessible Trail, which lays in northwest Limestone County near Salem-Lester, is a great way to explore the flora and fauna of our county and state with the whole family as the crushed, fine stone and elevated wooden boardwalk were made with our wheeled-explorers in mind.
An urban escape more to your liking? There's the Athens' Greenway along the babbling Swan Creek stretching from the Athens SportsPlex past the middle school to U.S. Highway 72 that offers an almost Zen-like relaxing atmosphere most days. Or maybe the Athens Historic Volksmarch that meanders amid the historic homes and structures of Athens' many historic districts will fill your day and allow you to spend your evening exploring the nightlife of the places you passed on your stroll. Don't forget your camera as you may spy eagles, egrets, cranes, owls, waterfowl, deer, foxes, and more as you paddle, stroll or roll your way along any of these or our other trails, tracks, and treks.
Athens-Limestone Visitor Center (100 North Beaty Street in Athens) has a variety of brochures featuring trails in Limestone County and North Alabama. Whether you run, walk, bike, ride horseback, or just want to get out and explore in the family car, you'll find a variety to choose from. The visitor center is open 8 a.m. – 4:30 p.m., Monday-Friday (except holidays). You can also find some of the trails at VisitAthensAL.com/plan-your-trip under Trails, Track and Treks.
Whatever your plans or resolutions are for the new year, maybe from getting fit to traveling more, from shopping small to being more adventurous, we hope you can join us in Athens-Limestone.
Martin Luther King Observance…
Just a reminder: Schools, municipal offices, and other businesses may be closed in observance of Martin Luther King Jr. on January 17, 2022. Each year, the Limestone County NAACP hosts an annual walk on this date around the downtown Athens Square and concludes at Alabama Veterans Museum Event Center for a presentation of area school children's themed reports and artwork.
And The Music Continues…
The Tennessee Valley Old Time Fiddlers Convention Concert Series 2021-22 continues its tradition of great music on January 20 as Kenny and Amanda Smith come to McCandless Hall for its inaugural concert of 2022. Don't wait long to get your tickets for this highly attended concert series or better yet, purchase a season pass for all of the concerts and included is admission to the Fiddlers Convention October 6-8 too.
For details on these upcoming even or if you want to take a peek at the year ahead, please go to VisitAthensAL.com/events.
By: Cayce Lee
Social Media Specialist, Athens-Limestone County Tourism Association