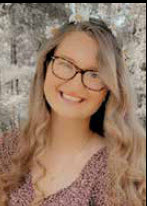 By: Dixie Bell
The month of love is here. We are seeing pink and red hearts around every corner. Love is in the air. This is the time for teddy bears, chocolates, romance movies, and XOXOXs. As much as I want to talk about that side of Valentine's Day, there are more pressing matters at hand. What about self-love?
You can't pour love onto your family and friends with an empty cup. For this reason, we are going to be talking about taking care of your physical and emotional health, aka self-love. I don't think that we talk about this enough. I know I have a hard time slowing down and taking time for self-care. We torture our bodies with processed foods, synthetic drugs, stress, anger, working ourselves to death, etc. The to-do lists are getting longer and the nights of sleep are getting shorter. What about you and your health and happiness? It becomes very difficult to keep giving while feeling empty and stressed all of the time.
The good news is that there are SO many ways to love on yourself! Self-love and self-care are important. Vitally important. If you aren't already taking time for self-care, this is your sign to start!
First things first. You need to start setting aside time EVERY day, week, and month for self-care concerning your physical and emotional health. Let me explain. Maybe you practice 15-minute meditations and take your supplements daily. That's something for the body and mind that you can do every day. You may want to set aside time to cook a nutritious meal and read a book. Again one thing for your body and one for your mind, daily. You aren't limited to two self-love acts per day. Do more if you can! This is just the minimum. Then once a week go to the gym, take a yoga class, take a hot bath, or get in the sauna. This one will be something you can commit to doing at least once a week for both your body and mind. Finally, once a month go get a massage, have a reiki session done, or take a day trip to go shopping. This is something monthly you can commit to that is also going to help your emotional and physical health, or simply to just unwind. The possibilities are endless and different for everyone. The important thing is that you are taking time daily, weekly, and monthly for yourself. You will be amazed how much more productive, peaceful, and present you will become!
Daily routine ideas:
Taking supplements, meditation, yoga, reading, learning something new, cooking, taking naps, doing facials, walking, journaling
Weekly routine ideas:
Getting your nails done, hitting the gym, taking a hot bath, meal prepping, having lunch with a friend
Monthly routine ideas:
Getting a massage, learning a new skill, taking a day trip to go shopping, getting a colonic
Again, there are SO many other ways to show yourself love, but taking this time out of your life is going to help you feel more fulfilled and less drained. If you are reading this right now wondering how you can fit all of this into your busy schedule, I want you to hear this word, PRIORITIES. I learned something about time management. You actually can't manage time, you can only manage the activities you schedule within the time you have. It's not a matter of not having enough time, it's a matter of how important something is to you and making it happen. I have faith in you. Maybe cut out an hour of TV in the evening to do a Bible study, or wake up an hour earlier. I want you to live a long, happy, fulfilled life, and that's not possible feeling strung out and exhausted all of the time. Let's face it, the important thing in life is love, not material things. As cheesy as "love yourself" may sound it's important! As 1 Corinthians 13:13 tells us, the greatest of all things is love. Love yourself enough to take time for YOU. You will then be more equipped to love others like Jesus has called you to do.
At Herbs & More in Athens, NHC Herb Shop in Killen, and our parent company, NEWtritional Health Care, our goal has always been to Make America Healthy One Person At A Time. For more information go to one of our locations or call 256-757-0660 or visit our website at www.nhcherbs.com.
By: Dixie Bell