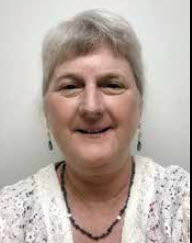 By: Lisa Philippart
This Christmas, I encourage you to give yourself some wellbeing gifts…to find ways to take care of yourself and to enjoy this time of year. Begin by letting go. Let go of the "perfect Christmas" myth and appreciate that it exists only on TV, the internet, and in your dreams. Work on enjoying this holiday with all its imperfections and chaos. Ask for help. You don't have to do it all this Christmas and then feel overwhelmed and resentful. Instead, give yourself permission to share the workload and ask family and friends for help. Stop pleasing. This Christmas, give yourself the gift of no more pleasing. Try giving up the notion of satisfying everyone. It is an unachievable goal and totally impossible task. Give yourself the gift of body acceptance. This gift is a two-parter. One, every day, work on showing acceptance and gratitude for the body you have. Choose to stand tall, smile, and wear clothes that you love during the Christmas season. Two, allow yourself to indulge in food that you love, especially food that is only available during this season. Moderation is key…not denial.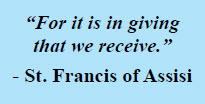 One of the greatest gifts you can give to yourself and to others is the gift of the magic of Christmas. Try to spend time with young children (your own or otherwise.) Allow yourself to pause to embrace the fun and wonder of Christmas through their eyes. Christmas is a perfect time to connect. Take care of yourself if you feel lonely by being proactive and reaching out to friends, neighbors, and family. Maybe volunteer. Mostly, be compassionate and self-caring towards yourself if these things aren't possible right now. If you are feeling overwhelmed, humor is a great way to de-escalate those emotions. Look for the funny side of things, remembering that humor can be a wonderful easer of tension. No dieting. This also refers back to body acceptance. Please don't deprive yourself or label foods as "forbidden." This will only lead to misery and will more likely encourage bingeing or over-eating later on. Eat with awareness and savor every scrumptious mouthful without guilt.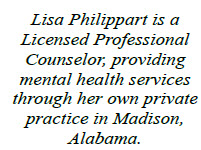 As with children, you may need a timeout. When things get hectic, go for a walk and get some fresh air, watch that favorite Christmas movie, or listen to Christmas music during dinner. Maybe you just need to read a book for a half hour. If you enjoy a few drinks during this season, practice drink awareness. You can choose how much alcohol you drink and try to be aware of its effects on your mood and inhibitions. Don't be pulled onto the material train. You may be tempted to buy loads of stuff that you don't need and then worry about paying it all off. Place a higher value on time. Spending time with friends and family while creating memories is more important. And finally, give yourself the gift of self-forgiveness. You may regularly forget all of the above and return to your old ways of coping. However, be kind to yourself and accept the grace of Christmas. You are a work in progress. Keep things in perspective and remember that Christmas Day is one day of the year! The reason for the day is to celebrate the birth of the Savior…the best gift of all!
By: Lisa Philippart
Licensed Professional Counselor