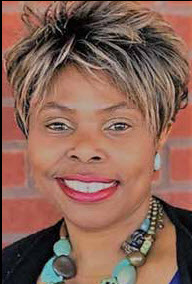 By: Jackie Warner
Ever been stuck? Need a nudge or push?
The last 3 years have been tough for many, and I can relate to those out there who feel they are constantly moving on a hamster wheel going round and round, not getting anywhere.
I have learned that being stuck doesn't always have to be a negative thing. It may be where you need to be for the moment. During this time, you are being prepared, strengthened, and recharged for the next major life event.
I also must share that there are the times when we are stuck, mentally motionless, and unable to break through the fog. This is real, and many times we just can't figure it out with that push, pull, nudge, or hug to bring us to the point of realizing we have to, can, and will move forward.
Identify and accept where you are and know it doesn't have to last forever. You can make the choice to change.
Start with identifying one thing that is important to get you to the next chapter.
Make small changes, and then they will become major when we keep at it.
Get and/or take the help you require to make the change. Mental wellness, in person or virtual, is available. Free resources abound.
Change your surroundings, your circle, and give yourself time to think.
Self-care is essential to developing your future growth.
1 Peter 5:10 — But may the God of all grace, who called us to His eternal glory by Christ Jesus, after you have suffered a while, perfect, establish, strengthen, and settle you.
Until Next Time, Be Sincere, Kind and Intentional
Jackie Warner, Community Outreach Specialist
Email: thebridge.us@gmail.com
Check out upcoming events:  Website: http://thebridge-us.yolasite.com/