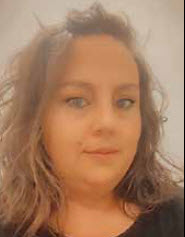 By: Claire Tribble
Have you ever noticed the beautiful flowerpots around downtown Athens or the gorgeous hanging pots around the Courthouse? What about the Welcome to Athens signs on highways 72 and 31? The beautiful entrances to Roselawn Cemetery? If you haven't, you should look next time you pass by. They all add an extra bit of charm to Athens.
The Athens-Limestone Beautification Board (ALBB), currently led by Ann Entrekin, is responsible for these extra touches for everyone, even passersby to enjoy. The Beautification Board is made up of volunteers from all over Limestone County. They are a mix of men and women who have come together with one goal in mind — to beautify. They have been in existence as a division of Keep Athens-Limestone Beautiful since 1981. They spearhead many projects that help add a little something extra to Limestone County.
The beautiful, color-filled pots that are placed around the Square and side streets are the results of many hours of work and beads of sweat by the volunteer members of the Beautification Board. They take the time each spring and fall to fill the pots with seasonal plantings for the downtown patrons to enjoy. The memorial benches that are around downtown are also courtesy of the ALBB. They provide the hanging baskets that surround the Limestone County Courthouse. They maintain the entrances to Roselawn Cemetery — a touch of beauty in a final trek. They also provide the Christmas wreaths and garlands at the Old Town Cemetery on Washington Street every year. It's the heartfelt gestures such as these that give our city a touch of class.
The Beautification Board is responsible for the Beautification Award signs in front of businesses throughout the county. They spend the time each spring to call for the nomination of businesses, and many, many hours judging them against a longstanding list of criteria. They do this hoping to encourage all businesses in Limestone to take great pride in the spaces they fill. They judge on a variety of categories — design, construction, planting maintenance, and litter control. So when you see a Beautification Award sign, know that the business put in many hours of hard work to earn it.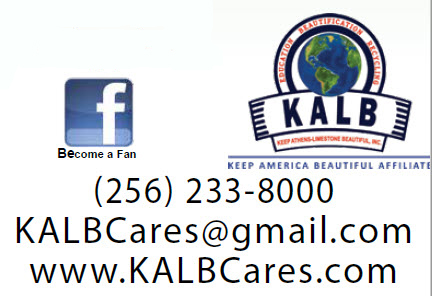 Every year at our Earth Day Expo, the members of the Beautification Board have a booth. They spend hours digging up plants from their own yards to hand out to the public. They provide some plants they have purchased as well. They do this all for free in an effort to encourage more people to beautify, starting at home! This year, they provided a full, colorful, and beautiful (and highly sought after) hanging basket that was given sway as a door prize!
If you think you may be interested in joining the Athens-Limestone Beautification Board, send us a message (Facebook or KALBCares@gmail.com), or give us a call at 256-233-8000. We would love to meet you and learn more about your interests and ideas! They also graciously accept donations for those who lack the time or green-thumb.
By: Claire Tribble – Executive Director, Keep Athens-Limestone Beautiful