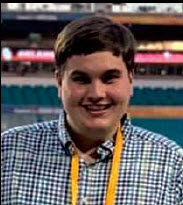 By: Blake Williams
Historic Mooresville will soon welcome Dogwood & Magnolia Bakery to their business district, according to a recent news release.
The bakery will be located at 25062 North Street in the newly renovated Richardson Country Store building (circa 1903.)
According to reports, the bakery will welcome customers all week with a variety of giveaways.
The bakery, owned by Alexis Smith, offers made from scratch treats like cinnamon rolls, decadent cookies, savory muffins, and delicious cakes.
The bakery will also serve freshly brewed coffee and old-fashioned candies. Patrons can also browse the candy and soda bars and look for gifts for their home.
The bakery will be open Tuesday to Friday 9 a.m. to 2 p.m., Saturday 8 a.m. to noon, and closed on Sunday & Monday.
For more information about Dogwood & Magnolia, follow the bakery on Facebook and Instagram.
By: Blake Williams