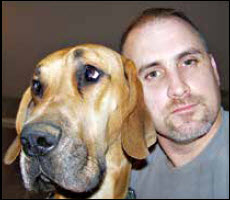 By: Joel Allen
Hello, folks! Years ago when I had to travel to Birmingham, AL, a lot and Zues would be with me, I invested in a "dog seat belt" for his safety and mine. I mean, think about it. Zues was 120 lbs. and if we were to have an accident, his weight alone could injure me or himself. The seat belt setup was a harness built with a thick chest strap designed to take the impact and not harm him. I taught him to step into the harness, and when pulled up around his shoulders, it would clip into place. Then at the top were two loops that were used as the center point, and a carabineer that hooked through the loops, then hooked to a strap that plugged into the seat belt receiver of the vehicle. At first, Zues was not happy with being locked down to one spot, but he soon learned that by turning a certain way he still had his freedom. So from that time on when we traveled on the interstate or highway, I always insisted he wear his seatbelt.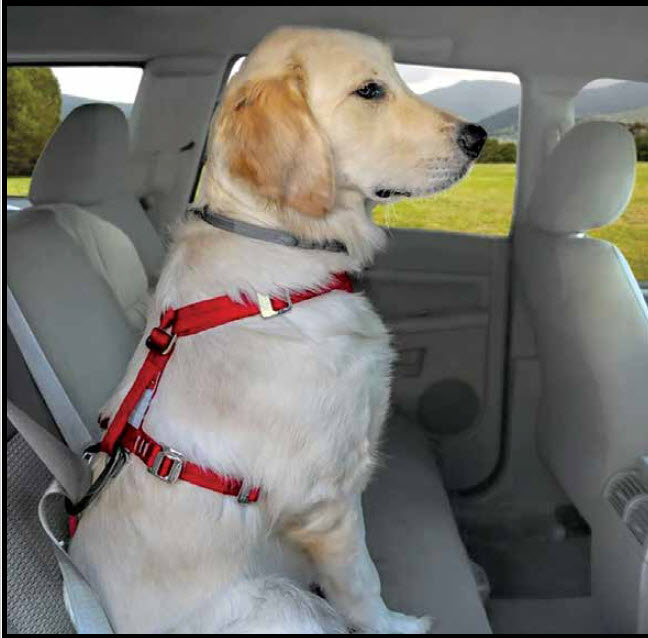 Many of us never think to seat belt our dogs when traveling in a vehicle. Some dogs are so small that it would not hurt us but them on impact. Recently, I bought Houston his first seat belt, and this generation of seat belt was a little better than the one I had bought Zues. Initially, Houston responded the way Zues did with the look, "REALLY?!" and "I don't think I can move!" Like Zues, he has figured out that he can move back and forth. The harness gives him the freedom to reach the windows and other areas of the vehicle but not the windshield. Be warned, too, that your dog cannot protect the vehicle if they are too restrained, so be careful with how they are hooked into the vehicle.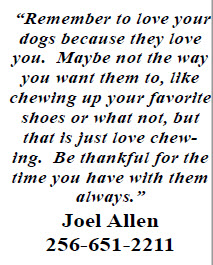 Now, folks, let me say this — Do not go the cheap way and hook to your dog's collar thinking that will prevent injury. No, all this will cause is injury and possibly death. Not seat belting your dog could also cause injury to yourself or even your own death if they are a big dog. Houston weighs 130 lbs. and that alone could cause harm if we were in an accident. People, think before getting behind the wheel and traveling with your canine family member. Investigate what kind of seat belt system works best and know the product being used.
Lastly, I make it a habit to carry a sharp pocket knife on my person in the event of being in a car accident so I can cut my seat belt and be able to cut loose Houston or any dog who is seat belted in the vehicle.  This comes in handy when the seat belt jams, which does happen. We never know if we will land in a body of water or the vehicle will catch fire or what will happen. There are different devices that can be purchased for cutting seat belts, but they will do no good if the device flies across the vehicle during an accident and is out of reach. My razor sharp pocket knife stays clipped to my pocket in case of impact and everything is thrown around, but my knife should still be where it is clipped.
So, folks, think before traveling, and be safe about your comings and goings. I hope the rest of your summer is safe — and remember to stay cool.
By: Joel Allen