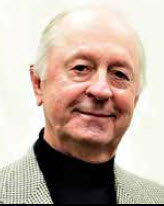 By: Jerry Barksdale
It was Wednesday, January 11, 1967.
Specialist 4 Paul A. Lauziere, age 20, a cryptographer/messenger with 121st Signal Company, 1st Infantry Division, hunkered inside his tent at base camp in Dian, South Vietnam, and wrote a letter to a total stranger 9,000 miles away in Athens, Alabama.  He was lonely and needed a pen pal.
Earlier, after receiving a "Dear John letter," he had gone to Red Cross in Siagon where there was a pen-pal box.  He pulled out a name.  It was Miss Sally Johnson, a 16-year-old sophomore at Athens High School.
"I would like very much to be pen pals with you," he wrote.  "Believe me I need the mail.  You never get enough in this place.  I have 17,280 hours left in Vietnam which makes it 104 days before I leave the country and go back to the world, as they say."
Lauziere, a native of Lewiston, Maine, had been in Vietnam 9 months living dangerously and counting the days.  When atmospheric conditions prevented him from sending coded messages, he had to personally deliver them. His worst days were during the first time.  He landed at an LZ, delivered the message, and asked the Commander about a return ride.  "That's your problem, son. I've got 200 other men to worry about."  Paul set out on a one week walking and hitch-hiking journey through dangerous country, armed with an M-14 and three clips of ammo.
He longed for home, the sweetest word in the English language … "Well Sally, when I get a letter from a girl," he wrote, "it makes me happy.  Make me happy, okay?"  He requested her photo, asked her age and what she liked to do.
Sally, the daughter of Philip and June Bowers Johnson was a busy young lady. Her life was filled with sorority activities, band practice, singing, running track, sports, and her favorite love – marching with the Golden Eagles Band as a Majorette.
Patriotism and love of country also tugged at her heart strings.  "I tear up when I hear the National Anthem," she recently told me.  Someone wrote long ago about soldiers, "You can lock him out of your house but not out of your heart.  You can take him off your mailing list but not off your mind."
Just ten days earlier, Athens became the first high school in the nation to sponsor a blood drive for troops in Vietnam.  They collected 557 pints.  Sally answered Paul's letter, told him about her singing, and in particular the blood drive.  She also included her photo.
Two weeks later Paul replied.  "I must say that you are a very attractive blonde and I know you must have a wonderful personality or you wouldn't be writing me," he said.  "They call me Frenchy because I speak French.  Please send more pictures.  Oh, I am glad your school is trying to raise blood for us over here but I tell you a little secret, they would rather have beer and liquor than blood." And "good food," he added.
Sally replied in early February, telling him that miniskirts were in style.  Paul immediately wrote back.  "One day after college, I'll get married.  At least I hope so.  So the fad around the states are [sic] miniskirts.  Boy, I can't wait to get back there and see for myself."  He said he was going to Japan on February 26 for R & R.  "I can't wait to get there and take my first hot shower and hot shave in 11 months and also not to be worried about being shot at all the time.  Please write back as soon as you can.  Love, Paul."  Again, Sally replied and Paul answered.  "I'm leaving for Japan in three days." he wrote.  "I'd love to have a letter from you when I get back on the 26th of February.  I can't hardly wait to be there.  There is only one thing wrong about the whole thing. I have to come back to this place.  I will have about 52 days left in Vietnam when I do get back.  That's not too bad I guess."  He concluded, "You make me feel special.  Keep on writing.  Love, Paul."
Paul returned from Japan and was happy to find Sally's letter waiting for him.  On March 5 at 2 a.m. he replied telling her about the beauty of Japan and friendly people.  "Next month I will be home by the end of the month.  I hope that you will still write me because I like to keep you as a pen pal."  He told her he might drive to Alabama and see her once he is stationed at Ft. Bragg, North Carolina.
The letters were written 50 years ago, the last one on April 15, when Paul was leaving Vietnam.  "I will be waiting for your letter," he wrote.  "It felt good this morning when I turned in my flak vest, ammo and M-16.  And it will feel good getting on that plane home.  I hate to leave my buddies… but I can't wait to see my family and drive my own car. I think I could really get to like you."  Then he added, "I already like you."
Sally had no further contact with Paul.  She didn't know if he was dead or alive.  Her life went on.  She graduated from Athens High in 1969, was a Majorette at Florence State and received her Master's degree at Memphis State.  Following marriage and divorce, she returned to Athens, became active in the community and retired as Limestone County Victim Service Officer in 2013.  She hadn't thought of Paul in years.  Then one day while cleaning her closet she found her Athens High scrapbook along with nine letters in a box.  "They were all in the closet together," she said.  Old memories, clouded by 50 years, rushed in.  Was Paul alive?  she wondered.  Finally, she sent a message to Paul Lauziere in Maine.  "Are you the Paul that had a pen pal from Athens, Alabama, in 1967?  If so, I'm that person."  He replied.  "I only had one."  Sally called him.  A soft-spoken man, he said when he got home he was a "real mess" and couldn't find a job.
After swapping missed calls, I finally got Paul on my black, flip top cell phone.  He had enlisted in the Army at age 18, went through basic training at Ft. Dix, New Jersey; Advanced Infantry Training at Ft. Gordon; then to Vietnam.  After leaving Vietnam, he was ordered to Special Forces at Fort Bragg, North Carolina.  He was transferred to 3rd Army at 333 Signal Company and assigned to the communication center for the 18th Airborne Division as a cryptographer.
Following the Army, Paul went to work at the Goddard Space Flight Center in Maryland for approximately 8 months as a cryptographer.  He never ventured down to Alabama to meet his pen pal.  "I came back to Maine and was a hermit for three years.  Did nothing," he told me.  "I got up in the morning and went to the woods.  Just walked around.  It felt comfortable."  While working on his B.S. at Thomas College, he met Helene – "the love of my life."  They married 42 years ago and have a daughter, Anne Sauceir (36) and John Lauziere (39).
Paul retired from the post office after 35 years.  "I have PTSD and still under treatment," he said.  He is also taking treatment for cancer.
Sally, married to David Marks for 29 years, chuckles when she thinks about some of the things she wrote as a sophomore.  She doesn't remember who put her name and address in the Red Cross pen-pal box.  Too many years have passed.   Sally is a member of the Alabama Veterans Museum and continues to show her patriotism and community spirit. She is a former board member of the Chamber of Commerce and Athens-Limestone Tourism Association and Spirit of Athens volunteer.  She was an actress in Poke Sallet for years and can always be counted on where veterans are concerned.
Back in the "Sixties" when some young people were burning our flag, others were fighting under its banner in Vietnam. And, on the homefront, there were Sally Johnsons offering them hope and encouragement. Sally purchased a memorial brick for Paul and is gifting his letters to the Alabama Veterans Museum.
Sally and David decided to take a fall trip to Maine, see the foliage, and visit Paul.  She talked to Paul.  "He didn't say come up. I think he may have been a little skeptical," she said.  They flew to Boston, rented a car and drove to Lewiston, Maine, and stayed at the Hilton Garden Inn where they agreed to meet.  Sally was nervous.  How would his wife, Helene react?  What would they talk about?  "Out stepped Paul, we hugged.  Helene got out of the car and we hugged."  So far so good.  Paul invited them to lunch; David and Sally followed behind in their car.  At lunch, Paul, who is a man of few words said, "I didn't have any idea what you looked like."  Later, he took them to their War Memorial where his name is chiseled on the monument, his Shriner's Temple, and gave her a Vietnam Challenge Coin.  Paul also took them to dinner.  As Sally and David were preparing to depart the next morning, Paul walked over to Sally's side of the car and said, "You don't know what you've done for me."  Everyone got out of their car and hugged goodbye.  "I'm coming to Alabama," Paul said.  "Come ahead," Sally replied.
By: Jerry Barksdale