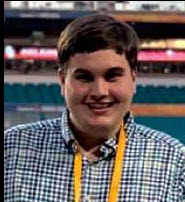 By: Blake Williams
Throughout the month of March, the Athens-Limestone Hospital (ALH) Foundation plans to honor physicians through their 2021 Doctors' Day campaign.
According to Caroline Canestrari, director of the Athens-Limestone Hospital foundation, the hospital and community has been blessed beyond measure to have a large group of talented physicians to care for our community during the ongoing COVID-19 pandemic.
Canestrari encourages the community to make a donation and leave a personal note, to show appreciation for a special physician at ALH. According to Canestrari, donations provide resources for those caring for the Limestone County community. Physicians will receive their notes on National Doctors' Day which is March 30.
Donors can donate online at https://bit.ly/3bVH0Pv or mail in donations and special notes to ALH Foundation 700 W. Market Street Athens, Alabama 35611.
By: Blake Williams