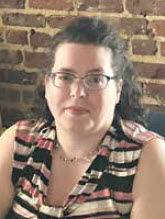 By: Cayce Lee
No matter what your escape requires, you'll find options in Athens-Limestone County. RVing, boating, fishing, swimming, water skiing, hiking, kayaking, canoeing, birding, or just simply relaxing — there's a playground for everyone. Here are just a few events from the Athens-Limestone Tourism event calendar. VisitAthensAL.com has all the details you need and even more events to help get you out of the house and having fun
HISTORIC WALKING TOURS…
Athens and Mooresville invite everyone to the April Saturday Historic Walking Tours. Come explore the local history, heritage, and architecture of two cities older than the State of Alabama. The free tours start with sign in at 9:45 a.m. Those interested in the Athens tours, which includes Athens City Cemetery, Athens State University, Beaty Historic District, Houston Historic District, and the Historic Donnell House, should check in at the Athens-Limestone Visitors Center at 100 North Beaty Street in Athens. Those interested in Mooresville's beautiful guided tour should check in at the Mooresville Post Office located at 24995 Lauderdale Street.
Though these events are outdoors, you will be in close contact with individuals outside of your household, so please wear a mask; sanitize your hands; and if you are ill or have been around someone who is or has been ill, please stay home for the courtesy of those around you and the community.
RED BUDS ABLOOM…
The Richard Martin Rails to Trails is a 10.3 mile trail starting just south the northern border of Alabama in Veto and travels through the Civil War historic site, Battle of Sulfur Creek Trestle, before continuing through the heart of Town of Elkmont to finish at Piney Chapel Road north of Athens at Coffman-Mitchell Park. Walkers, bikers, and horseback riders can enjoy this scenic trail that is bespeckled with blooms and buds as spring arrives in the Tennessee Valley.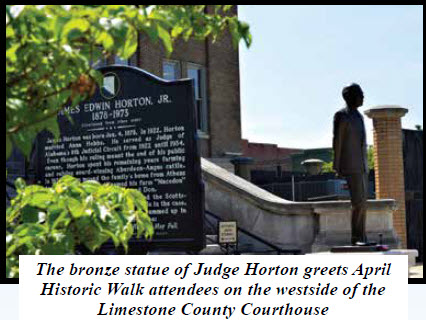 SUPPORT LOCAL MUSIC…
Music lovers will enjoy the variety of venues offering music in every corner of Athens-Limestone. From jamming on the river with Lucy's BARge to toe-tapping fun in the heart of the Athens with Mac's Sports Bar and Steakhouse to The Rustic Bucket Diner just west of Athens to several choices just over the border in Minor Hill and Ardmore, TN, to enjoy. Music is a big part of life in Athens-Limestone and you'll find a variety of genres at the local music venues. Stop by the Athens-Limestone Visitors Center at 100 North Beaty Street for the live music brochure to help you get your toes a-tappin'.
SAD NEWS… BUT THINGS STILL REVVED UP…
The Athens Cars and Bikes on the Square car/bike show has been postponed until 2022. But don't let that disappoint you. The first Saturday Cruise-ins and second Saturday Truck Invasions are still a go from 6-9:00 p.m. respectively.
EARTH DAY…IN THE PARK
Keep Athens-Limestone Beautiful is going forward with Earth Day on April 24 in Big Spring Memorial Park in Athens. Things will be a little different with vendors and demonstrators spread out over the park to make it socially distanced but there will still be plenty of fun for the whole family.
TROTTING GOOD TIME…
AMVETs will be hosting their 1st Annual Horse, Pony, and Mule Fun day on April 17 with a variety of classes for riders and fun for spectators. This fundraising event is $5.00 for spectators and free for children under 5. Those with horses, ponies, and mules can show their skills in competition for just $5.00 per class.
TOSS IT IN…
County for a Cure's annual Relay for Life fundraiser, Cornhole for a Cure, will be on the Tennessee River at Lucy's BARge on April 17. Teams and spectators will get to enjoy the view as well as the competition and see who gets to take home prizes.
KIDS TO LOVE…
It's the annual Kids to Love fundraiser, Denim and Diamonds, at Davidson Farm in Ardmore on April 24 with a VIP concert with Shenandoah.
BRYSON STORYTELLING DAY…
Join Wise Ant General Store & Bakery for a day of storytelling with tales from the Bryson, TN community. Pack a picnic lunch and nestle in for this family-friendly time and a treat from Wise Ant's Bakery on April 25.
GET OUT AND STRETCH YOUR LEGS….
Athens-Limestone Tourism has a variety of brochures highlighting available trails, tracks, and treks in the greater Limestone County area including Ardmore, Mooresville, Lester, Elkmont, and Athens, AL area.  These brochures are available at the Athens-Limestone Visitors Center 100 N. Beaty St., Athens, AL, between 8 a.m. and 4:30 p.m. Monday through Friday or by visiting www.VisitAthensAL.com looking under "Plan Your Visit" or using the "Contact Us" form to request a copy. You can also reach the Athens-Limestone Visitors Center by calling 256-232-5411.
By: Cayce Lee
Social Media Specialist, Athens-Limestone County Tourism Association