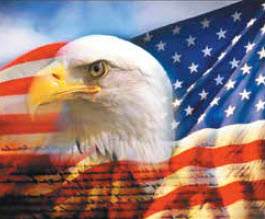 By:  Ali Elizabeth Turner
It was in April of 2020 that we lost our "resident rascal and storyteller-in-chief," Jerry Barksdale. He was laid to rest in a COVID-mandated-restricted-to-10-participants graveside service on a bitter cold April morning. It was full-on in the beginning of Coronavirus Craziness, and many of us mourned over the fact that we could not mourn his passing properly. Now that the time has passed some, COVID is a problem but not quite as scary, and hearts have healed a bit, I am pleased to announce that we will be able to come together with Jerry's family and our community to finally celebrate his life. His "parting party" will be held on the morning of August 7 immediately after Coffee Call at the Alabama Veterans' Museum. The celebration will start around 9 a.m., and I hope the new museum event center at 114 Pryor Street in Athens will be packed.
As an attorney, Jerry defended some nefarious folks, but what he taught me was the fact that the purpose of the defense, besides the fact that the Constitution demands a vigorous defense of the accused, had a duty to make the state prove their case. I have never forgotten that, and for that and so many other reasons, I miss him dearly.
Jerry served in the Alabama National Guard, and his heart for veterans of all our wars and preserving their stories was legendary. He painstakingly interviewed several vets from WWII, Korea, and Vietnam, and saw to it that their interviews were recorded. Jerry was a fixture at the Alabama Veterans Museum, especially after he retired from his law practice, and gave tours like none other. He also wrote several books, including Cornbread Chronicles, The Fuhrer Document, Rebels And Revolutionaries, When Duty Called, and Duty.
He would go on "man trips" with several of his fellow vets, and the chronicles of their capers were laugh-out-loud funny. He wrote for Athens Now, and he was actually the one who got me my job with the paper back in 2010. He went on to become a dear friend, not just to me, but all of us. As I have heard several times this past year: "He was one in a million." One man, having heard of the Barksdale's passing, cried and swore and said it so well when he yelled, "Jerry Barksdale was supposed to live forever!" Based on the last conversation I had with him a few months before he passed, I believe he now is truly at peace, though I really don't like the fact that I didn't get to say goodbye.
So now I, and you too, get a chance to say goodbye together, and celebrate the guy who was born on a kitchen table, lived a wild and then redeemed life, skied the French Alps, loved God, loved people, and, as one Athenian said, was "the least judgmental person" she had ever met. It will be well worth your time, and will no doubt make you shed some tears, smile some smiles, and know that you had the chance to go heart-to-heart with the man who was truly "one in a million."
By: Ali Elizabeth Turner