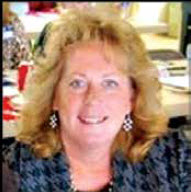 By: Sandra Thompson
In last month's story, written by the beloved Jerry Barksdale, we learned about Mel's childhood, high school, and early military years. We now pick up with Mel in 1963; he has just gotten his family settled in Athens and heads off to Ft. Rucker for a new adventure called Vietnam!
Mel's first tour in Vietnam was with the 73rd Aviation Company; their mission was to support combat operations by performing visual and aerial photographic reconnaissance and surveillance, artillery adjustment, combat command and control, and other combat support operations as required. The 73rd Aviation Company proved the value of regular aerial surveillance of the operational areas and targets. They were so successful in proving the value of aerial surveillance of the battlefield, that ten additional birddog units were formed and deployed to Vietnam. That success also led to commanders of today demanding unmanned aerial vehicles for battlefield surveillance. The 73rd was the first Army Aviation unit in Vietnam to be awarded the Meritorious Unit Citation, the highest unit award authorized in the theater at that time.
Mel's next assignment in support of Vietnam was to the 1st Aviation Brigade, the Golden Hawks, supporting The Army of the Republic of Vietnam (ARVN) and U.S. Operations. The omnipresent use of the helicopter in Vietnam led to the formation of the brigade so that the Army would have the means to maintain tactical and administrative control over all of the divisional and non-divisional aviation assets in country. The brigade and all of its components made up the largest operational aviation brigade in the Army and were involved in practically every noteworthy operation in Vietnam.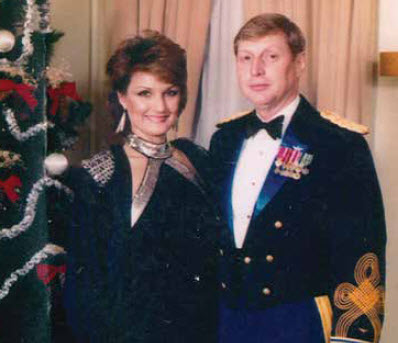 Even after leaving the country, Mel continued to support missions to Vietnam. He was assigned to Fort Benning, GA, where he began flying and testing the versatile de Havilland Canada DHC-4 Caribou, designated by the United States military as the CV-2 and later C-7 Caribou. These tactical transports were highly desired due to their short takeoff and landing capabilities. 
Other key assignments in Mel's career include: Germany, Central America, Fort Monmouth, Fort Gordon, Ft. Leavenworth, Maxwell Air Force Base, Mac Dill Air Force Base, Fort Ritchie, Ft. Bragg, and Ft. Hood, as well as other multiple deployments. Mel retired as a full colonel (06) in 1991, his last assignment was as Director of the Army Fixed and Tactical Air Traffic Control, including Military and National Airspace Operations. In his 30-year career in the Army, Mel served as a signal officer and earned the distinction of Master Army Aviator on both fixed and rotary-wing aircraft. After it was all said and done, he had flown over 954 combat flight hours.
After retirement, Mel still had flying in his blood and continued to work in the industry for the next 22 years. While working for Allied Signal/Honeywell and Science Applications International Corporation (SAIC), he provided technical support for the Aviation Missile Command in Huntsville. Currently, Mel is an invaluable volunteer in the community. He is active in the Vietnam Veterans of America and the Alabama Veterans Museum, where he serves on the Board of Directors and the Veterans Museum building committee. He also currently serves as the President of the National Army Otter-Caribou (CV-2 multi engine aircraft) Association.
Mel gives credit and appreciation for his success to his wonderful wife Wanda, who represented Army Aviation Safety for many years, known as "PEARL."  He also gives credit to his two daughters, Stormy (Sandi) and Debbie. Stormy is a retired Chief Warrant Officer (4) from the Army; she flew the Huey and the Blackhawk helicopters. She is currently a Department of the Army civilian safety manager at Redstone Arsenal. Stormy is married to retired Army Special Forces member, Jim Ripley, and they have one son. Mel and Wanda's daughter Debbie is a senior manager at the U.S. Army Aviation and Missile Command at Redstone Arsenal; she is also an Army War College graduate. Debbie has two daughters and a son.
In Mel's own words: "We are a proud and grateful family supporting our dedicated military forces and civilians. Army Strong."
By: Sandra Thompson
Director, Alabama Veterans' Museum