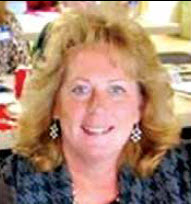 By: Sandra Thompson
Due to unforeseen circumstances, Brigadier General Jason B. Nicholson will not be able to join us for our Veterans Day Program. Thankfully, Colonel Eldridge "Raj" Singleton has agreed to be our speaker.
In his own words, Colonel Singleton says: I am the proud father of three daughters and a loving husband who has been fortunate to share invaluable world experiences with my family while serving abroad. I am enthusiastic about mentorship and cherish opportunities to exchange experiences between generations of military leaders and academics.
I am currently the Director for EUCOM/AFRICOM Regional Operations at the U.S. Army Security Assistance Command on Redstone Arsenal, Alabama. From 2003 to 2004, I proudly served as both an Infantryman and a Field Ordering Officer during Operation Iraqi Freedom, managing government funds to stimulate the local economy in a combat zone. There, I gained cultural and linguistic expertise while performing financial activities and segued into a career as a Special Forces Officer during three combat tours from 2006 to 2009 to leverage millions of dollars from different funding sources to produce a strategic national defense result. Seeing the key role government played in economic development, I transitioned to a career as a multilingual U.S. Army Foreign Area Officer.
My recent assignments as a U.S. Army Colonel serving as the U.S. Army Attaché to the Philippines, a U.S. Army War College National Security Affairs Fellow at the Hoover Institution on Stanford University, and my service as the Senior Defense Official and Defense Attaché to Belize fostered my appreciation for the complex nexus of economics and international relations. I was introduced to this connection while living overseas as a foreign military instructor in Peru, managing humanitarian assistance in Haiti, and liaising with the hostile government in Bolivia. My routine exposure to the United Nations, Department of State, U.S. Agency for International Development, and other organizations opened my eyes to the challenges of balancing U.S. foreign policy with the national economic capacity of foreign countries.
Both the Departments of State and Defense have recognized my work in combat and foreign relations. These include four Bronze Star Medals for heroic service in combat, a Defense Meritorious Service Medal for interagency service overseas, an Army Commendation Medal with "V" device for valor in combat, and the Department of State's Meritorious Honor Award.
My mother, an immigrant and career educator, alongside my late father, a factory worker turned entrepreneur, both exemplified how global and domestic perspectives transform education into knowledge. Serving as a guest lecturer at San Diego State University, the University of Michigan, and Peru's 4th International Infantry Seminar have been the truly gratifying experiences that culminate two decades of academic pursuits resulting in my Bachelor of Science and military commission from West Point, Master of Arts from San Diego State University, and Associate of Arts in Brazilian Portuguese from the Defense Language Institute.
Sharing my real-world experiences to support academic concepts is a rewarding personal milestone in a lifelong pursuit of knowledge and understanding.
This is a free event, however, because lunch will be served, you must have a ticket to attend. The event is on Friday, November 10 at 11 a.m. in the Alabama Veterans Museum event venue. There are a limited number of tickets for the event. Tickets are available at https://www.eventbrite.com/e/athens-veterans-day-program-tickets-741734857927?aff=ebdssbeac, or call 256-771-7578.
By: Sandra Thompson, Director, Alabama Veterans' Museum