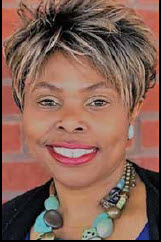 By: Jackie Warner
Although many states, including Alabama, have opened to business as usual, the numbers are still woefully alarming, and unfortunately, many countries are shutting down once again!  Be alarmed and stay woke! It is not back to normal, nor will it ever be business as was our past normal. There were lessons to be learned. We have left 2020 and stepped into 2021 for those of us still here by the Grace of our Lord and Savior, Jesus Christ and reverting to our old normal for missed economic growth and more complacency are not our lessons learned.
Yes, many have received their vaccinations, but many more have either decided to wait a while or, without a doubt, decided it just was not for them.
Here are the numbers as of May 12, 2021, according to Alabama Department of Health:
COVID-19 Cases — 531,751
COVID-19 Deaths — 10,997
COVID-19 Hospitalizations (as of May 11) — 49,342
Vaccine Doses Delivered to Alabama — 4,092,375
Vaccine Doses Administered — 2,703,330
What lessons have you written in your Chapter 21?
Accept that nothing is constant
Family means more than you thought. Do not take them for granted
Self-care is not selfishness; it is essential to mental wellness
Technology is important: Learn it, leverage it, and then pivot with it
Stay present — wake up!
Read more — money can only take you so far
Have a home survival kit ready, just in case, for the next pandemic
Make room in your life for the unknown — no matter where you think you are
We have too much clutter and stuff just taking up space in our lives… it is time to unpack!
Live and love your truth intentionally
Until Next Time, Be Sincere, Kind and Intentional
Jackie Warner, Community Outreach Specialist
Email: thebridge.us@gmail.com
Check out upcoming events:  Website: http://thebridge-us.yolasite.com/