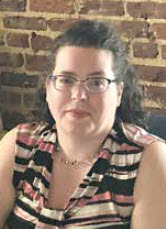 By: Cayce Lee
June is here and it's time to think about outdoor fun – especially since it's National Great Outdoor Month! This a great time to hit the water or the trails in Athens-Limestone. You can find a variety of trails dotted around the community, and all you have to do is stop by the Athens-Limestone Visitors Center to get yourself a few brochures to plan and set out for adventure. Don't forget to celebrate National Trail Day on June 5… if you need ideas to walk, peddle, paddle, or plod – check out some of our trails digitally at www.visitathensal.com/plan-your-trip and look for the Trails, Tracks & Treks collection.
It's also National Fresh Fruit and Vegetable Month… and the reward is all the great finds at our roadside stands like Isom's Orchard and Little Pink Houses Produce, or the soon to be open, Athens Saturday Market at the Limestone County Farms Market on Green Street in Athens. It's a great way to support our local farmers and celebrate the freshness of locally grown food.
Find more ideas for live music, kid-friendly fun, and other events at VisitAthensAL.com/events…plus all the details you need for the featured events here.
Family-friendly Fun…
June 5 is packed with family-friendly fun like Summer Reading Kickoff Party at the Athens-Limestone Public Library, the Marbut Bend Accessible Trail Guided Tour, Earth Day in Big Spring Memorial Park, Opening Day at the Athens Saturday Market, and Cruise-In on the Square.
The fun continues on June 10 with a Community Block Party with Clements Baptist Church and another great outdoor day for the family on June 12 with Alabama Free Fishing Day when residents and visitors can fish public waters without a license and includes the waters at Joe Wheeler State Park. You'll want to be back on the Square in the evening on the 12th for the Truck Invasion Cruise-In.
Perhaps one of the most anticipated returns for the family is the Athens Lions Kiddie Carnival which will have its inaugural 2021 weekend June 24, 25, and 26! This beloved seasonal attraction was sorely missed last year, and we're anticipating the love of all things Kiddie Carnival will be on display this season.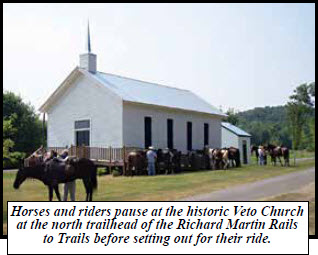 Toe-tappin' Time…
Another big event for June 5 will be honky-tonkin' at Mildred's in Ardmore as Cecil Shields pays tribute to some of the biggest names in Country music like Hank Williams Jr., Johnny Cash, Merle Haggard, Charley Pride, and other favorites during a 3-hour concerts.
A local crowd favorite will be taking to the steps for an evening of music as the Athens-Limestone Tourism's Summer Concert Series: Singing on the Square welcomes Matt Prater and Friends on June 25 in conjunction with Athens Main Street Fridays After Five.
If that's not enough music for you, you can find more on the event calendar at VisitAthensAL.com as weekly announcements of performing artist are added from area venues.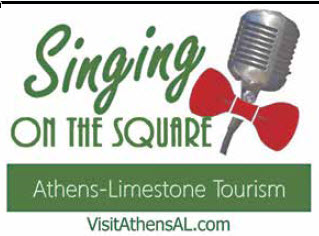 Restaurant News….
Take time to welcome these new eateries to Athens-Limestone when you get a chance….
Fly Nutrition at 25525 Levie Davis Driven in Elkmont
Wildcat Nutrition at 28881 Alabama 99 in Elkmont
Mad City Nutrition at 12090 County Line Road, Suite C in Madison
Cash & Jack's at 1406 South Lindsay Lane in Athens
Mike's Cafe at 21000 Tillman Mill Road at Alabama 99 in Elkmont
New Owners…Samurai Hibachi 702 U.S. Highway 72 West in Athens… so swing by and see what's new.
By: Cayce Lee
Social Media Specialist, Athens-Limestone County Tourism Association