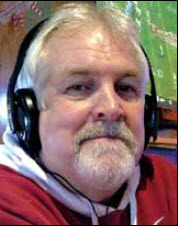 By: Tim Lambert
Congratulations to Lindsay Lane's Max Morrison for committing to Calhoun baseball and Lindsey Murr for her basketball commitment to Blue Mountain College. Athens High's Chloe Jackson and Riley Miller committed to Wallace State volleyball and UAB baseball respectively. East Limestone's Lily Hosmer made a soccer commitment to UNA.
Fall sports highlights
Football:
Ardmore 37, Brewer 20
Ardmore 24, Lawrence County 8
Athens 49, East Limestone 14
Athens 47, Mae Jemison 6
Athens 49, Columbia 6
Clements 48, Holly Pond 34
Clements 46, Elkmont 18
East Limestone 35, Central-Florence 31
East Limestone 54, Lawrence County 13
East Limestone 35, West Point 20
Elkmont 20, Brindlee Mountain 16
James Clemens 27, Huntsville 23
James Clemens 41, Sparkman 17
James Clemens 49, Albertville 7
Tanner 61, Mae Jemison 46
Tanner 63, Tharptown 0
Tanner 27, Falkville 20
West Limestone 27, Ardmore 21
West Limestone 56, Clements 20
West Limestone 48, East Lawrence 13
West Limestone 34, Wilson 26
Volleyball:
ABS—defeated Decatur Heritage, East Lawrence, Oakwood Academy, Sardis, Boaz, Valley Head, Woodville. The Lady Trojans beat Valley Head and Woodville to win their area tournament.
Ardmore—defeated Russellville, Florence, ABS, East Limestone.
Athens—defeated Columbia, Austin, Randolph, Florence, Falkville, Madison Academy, Sparkman.
Clements—defeated East Lawrence, Fairview, Colbert Heights, Tanner, Covenant Christian, Belgreen, Waterloo, Phil Campbell, Falkville. The Lady Colts beat Elkmont and finished second to Lauderdale County in their area tournament.
East Limestone—defeated Fairview, Clements, East Lawrence, West Limestone, ABS, Tanner, Lindsay Lane, McAdory, Columbia, Ardmore, Falkville, Elkmont, Hatton. The Lady Indians beat Ardmore to win the Limestone County tournament.
Elkmont—defeated Lee, East Lawrence, Tanner, ABS, St. John Paul II, Clements.
James Clemens—defeated Prattville Christian, Randolph, Austin, Madison Academy, Muscle Shoals. The Lady Jets beat Florence and finished second to Bob Jones in their area tournament
Lindsay Lane—defeated Covenant Christian, West Limestone, Tanner, Whitesburg Christian, Falkville, Tanner, Alabama School of Cybertech and Engineering, Elkmont.
Tanner—defeated Mae Jemison, Alabama School of Cybertech and Engineering.
West Limestone—defeated Elkmont, Tanner, ABS, Clements, Lindsay Lane.

Cross country:
The James Clemens varsity teams won their large schools division at the Scottsboro Invitational; Ella Carter and Emma Bothern were the top girls' finishers. Luke Alverson was third in large school boys at the Pepsi Challenge. At the Jets' own Under the Lights Festival, the Luke Alverson and Dylan Dryer were first and third in the varsity boys' 5K; Emma Bothern was second in varsity girls.
Elkmont's Alex Kuntz placed third in the 1A-4A boys' division at the Brooks Tennessee River Classic, second at the Pepsi Challenge in the small school boys' division and third in the small schools division at the Randolph Invitational.
The Ardmore boys finished first in the 5A-7A division at the Kudzu Hills meet; Carter Richardson, Cayden Smith, and Hayden Hogan were in the top three spots, while Addison Tiemann won the girls' division. Richardson and Tiemann were also third in the large schools' category at the Dew It on the Trails.
Athens High's Catherine Johnstone came in second in the large schools' division at the Dew It on the Trails.
Athens Bible School's Jack Bradford finished second in the small school boys' 5K at the Dew It on the Trails.
Odds and ends
Lindsay Lane will host their annual golf tournament on October 31 at Canebrake. Entry fee is $600 per foursome and $150 per player. For more information, go online to www.llcaboosterclub.com under the events tab.
Athens High will host the Golden Eagle Youth Baseball Camp November 8 and 10 from 5 til 7 p.m. Cost is $75 per player. Only the first 50 players to register will be accepted. Go online to www.thenshighschoolsportscamps.com to sign up.
Listen to Calhoun Community College basketball this season online at www.pasnetwork.net, on the upcoming PAS Plus app (currently the Tailgate Talk app) or on your Alexa device by saying, "Open PAS Plus."
By: Tim Lambert
Tune in for the PlayAction Sports Update, three times each weekday on 1080 AM WKAC.
Visit us online at www.pasnetwork.net! email: playactionsports@hotmail.com